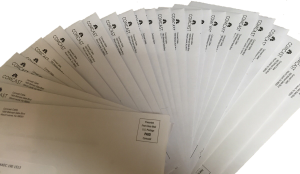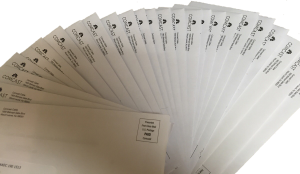 Strike 3 Holdings has flooded New York with 45 new copyright infringement lawsuits. New York is not the only state to be blanketed with suits, as Strike 3 Holdings has filed more than 150 cases in the past week. There seems to be no end to the lawsuits as unsuspecting internet subscribers find themselves caught up in what Judge Lamberth of Washington, DC described as a "high tech shakedown" where the Plaintiffs treat the court system "as an ATM."
How is Strike 3 Holdings able to file more than 20 lawsuits a day for an entire week? The Plaintiff uses boiler plate lawsuits that allege unnamed defendants, called John Does, have committed copyright infringement by downloading Strike 3 Holdings' films through BitTorrent networks. The only thing that differs between lawsuits is the IP address and list of alleged copyright infringements. Strike 3 Holdings films are marketed under the brands Vixen, Tushy, Blacked, and Blacked Raw.
Once the lawsuit is filed, Strike 3 Holdings asks to subpoena the internet service provider (ISP) in order to get the name of the account holder of the IP address. Internet subscribers usually first find out about the lawsuit when they receive a notice of the subpoena from their ISP stating they need to file a Motion to Quash in order to stop the release of their information.
[Read more…] about Strike 3 Holdings Floods New York with 45 New Lawsuits in just 2 Days