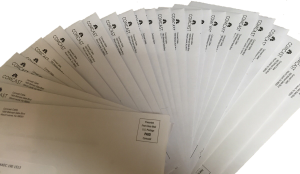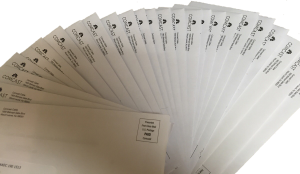 The new year has brought an uptick in new copyright litigation filed against anonymous internet users, usually because of the online nature of the infringement.
John Doe copyright lawsuits represent 320 of 793 new filings for the entire Federal Circuit.
Two Plaintiffs, Malibu Media and ME2 Productions, are responsible for over 35% of the new cases.
The subject matter of the cases varies, including mainstream movies, books, and adult entertainment.  In general, the cases accuse the defendants of downloading copyrighted material without authorization.
The online nature of the alleged infringement presents a challenge to defendants wishing to put forth a full legal defense. Defendants often find the litigation to more complicated and protracted than a simple case of file-sharing would initially seem.
The United States has seen a rise in this kind of litigation as more and more Plaintiffs learn how to monetize allegations of online copyright infringement.
If you have received a notice in one of these cases, please don't hesitate to call me immediately at 888.801.8681. If calling after-hours, please leave a message; I do return calls after-hours.
I have a ton of experience defending file-sharing lawsuits and can help you achieve the best outcome possible. I have defeated several copyright plaintiffs in lawsuits around the U.S. and I fought Malibu Media in their first trial. I've represented over 600 defendants in both settling and litigating file-sharing lawsuits. I've written a subpoena defense guide for your information, as well.
I look forward to speaking with you and helping you put this matter behind you. Please don't hesitate to call. 888.801.8681.
Yours,
Leonard French
Cell Film Holdings
Cook Productions
Criminal Productions
Dallas Buyers Club
I.T. Productions
LHF Productions
Malibu Media
ME2 Productions
The 320 new John Doe Copyright lawsuits are:
CELL Film Holdings, LLC v. Avent, et al 5:2017-cv-00075 filed ncedce 2/10/2017
Cell Film Holdings, LLC v. Doe-71.59.166.56 3:2017-cv-00239 filed ordce 2/11/2017
Cook Productions LLC v. Doe 1 et al 2:2017-cv-00101 filed wawdce 1/24/2017
Cook Productions v. Doe-73.37.111.126 3:2017-cv-00162 filed ordce 1/29/2017
Cook Productions, LLC v. DOES 1-15 1:2017-cv-00522 filed ilndce 1/24/2017
Cook Productions, LLC v. Doe 1 et al 2:2017-cv-00252 filed wawdce 2/17/2017
Cook Productions, LLC v. Does 2:2017-cv-00069 filed nvdce 1/6/2017
Cook Productions, LLC v. Does 1 through 15 1:2017-cv-00034 filed hidce 1/25/2017
Cook Productions, LLC v. Does 1-12 1:2017-cv-00526 filed ilndce 1/24/2017
Cook Productions, LLC v. Does 1-12 1:2017-cv-00535 filed ilndce 1/24/2017
Cook Productions, LLC v. Does 1-12 1:2017-cv-00536 filed ilndce 1/24/2017
Cook Productions, LLC v. Does 1-13 1:2017-cv-00523 filed ilndce 1/24/2017
COOK PRODUCTIONS, LLC. v. JOHN DOES 1-13 2:2017-cv-00705 filed paedce 2/15/2017
Criminal Productions Inc v. Doe 1 et al 2:2017-cv-00102 filed wawdce 1/24/2017
Criminal Productions, Inc. v. Doe 1 1:2017-cv-00079 filed vaedce 1/22/2017
Criminal Productions, Inc. v. Doe-50.139.102.135 3:2017-cv-00240 filed ordce 2/11/2017
Criminal Productions, Inc. v. Doe-71.237.177.90 3:2017-cv-00156 filed ordce 1/28/2017
Criminal Productions, Inc. v. Doe-76-115.12.88 3:2017-cv-00157 filed ordce 1/28/2017
CRIMINAL PRODUCTIONS, INC. v. JOHN DOES 1-5 2:2017-cv-00706 filed paedce 2/15/2017
Dallas Buyers Club, LLC v. Doe-73.67.133.249 3:2017-cv-00238 filed ordce 2/11/2017
I.T. Productions, LLC v. Doe 1et al 1:2017-cv-00112 filed codce 1/11/2017
I.T. Productions, LLC v. Doe-76.27.242.207 3:2017-cv-00163 filed ordce 1/29/2017
I.T. Productions, LLC v. Does 1 through 3 1:2017-cv-00035 filed hidce 1/25/2017
I.T. Productions, LLC v. Does 1 through 5 1:2017-cv-00084 filed hidce 2/27/2017
I.T. Productions, LLC v. Does 1-10 4:2017-cv-00597 filed txsdce 2/23/2017
I.T. Productions, LLC v. Does 1-7 1:2017-cv-00468 filed codce 2/21/2017
LHF Productions Inc v. Doe 1 et al 2:2017-cv-00254 filed wawdce 2/17/2017
LHF Productions v. Does 1-21 2:2017-cv-00016 filed utdce 1/6/2017
LHF Productions v. Does 1-21 2:2017-cv-00122 filed utdce 2/17/2017
LHF Productions v. Does 1-23 2:2017-cv-00104 filed utdce 2/10/2017
LHF Productions v. Does 1-24 2:2017-cv-00017 filed utdce 1/6/2017
LHF Productions v. Does 1-30 2:2017-cv-00103 filed utdce 2/10/2017
LHF Productions, Inc. v. Doe-50.39.179.144 3:2017-cv-00154 filed ordce 1/28/2017
LHF Productions, Inc. v. Doe-50.53.48.34 3:2017-cv-00242 filed ordce 2/11/2017
LHF Productions, Inc. v. Doe-73.11.107.79 3:2017-cv-00160 filed ordce 1/29/2017
LHF Productions, Inc. v. Doe-73.164.159.237 3:2017-cv-00161 filed ordce 1/29/2017
LHF Productions, Inc. v. Doe-73.25.12.255 3:2017-cv-00159 filed ordce 1/29/2017
LHF Productions, Inc. v. Doe-73.37.70.66 3:2017-cv-00241 filed ordce 2/11/2017
LHF Productions, Inc. v. Doe-73.67.148.141 3:2017-cv-00155 filed ordce 1/28/2017
MALIBU MEDIA , LLC. v. JOHN DOE SUBSCRIBER ASSIGNED IP ADDRESS 24.0.207.93 2:2017-cv-01239 filed njdce 2/22/2017
MALIBU MEDIA, LCC v. John Doe 2:2017-cv-10422 filed miedce 2/9/2017
MALIBU MEDIA, LCC v. JOHN DOE subscriber assigned IP ) Address 107.4.109.143 5:2017-cv-10426 filed miedce 2/9/2017
MALIBU MEDIA, LCC v. JOHN DOE subscriber assigned IP Address 68.32.2.28 2:2017-cv-10432 filed miedce 2/10/2017
MALIBU MEDIA, LCC v. JOHN DOE subscriber assigned IP Address 68.49.201.228 2:2017-cv-10442 filed miedce 2/11/2017
MALIBU MEDIA, LCC v. JOHN DOE subscriber assigned IP Address 68.49.243.199 2:2017-cv-10443 filed miedce 2/11/2017
MALIBU MEDIA, LCC v. JOHN DOE subscriber assigned IP Address 68.55.89.28 4:2017-cv-10444 filed miedce 2/11/2017
MALIBU MEDIA, LCC v. JOHN DOE subscriber assigned IP Address 68.56.223.52 2:2017-cv-10447 filed miedce 2/12/2017
MALIBU MEDIA, LCC v. JOHN DOE subscriber assigned IP Address 68.60.174.21 2:2017-cv-10448 filed miedce 2/12/2017
MALIBU MEDIA, LCC v. JOHN DOE subscriber assigned IP Address 98.209.250.195 2:2017-cv-10449 filed miedce 2/12/2017
MALIBU MEDIA, LCC v. JOHN DOE subscriber assigned IP Address 98.224.223.170 2:2017-cv-10450 filed miedce 2/12/2017
MALIBU MEDIA, LCC v. JOHN DOE subscriber assigned IP Address 99.37.173.71 2:2017-cv-10451 filed miedce 2/12/2017
Malibu Media, LLC v. Doe 3:2017-cv-00187 filed ctdce 2/9/2017
Malibu Media, LLC v. Doe 3:2017-cv-00188 filed ctdce 2/9/2017
Malibu Media, LLC v. Doe 3:2017-cv-00189 filed ctdce 2/9/2017
Malibu Media, LLC v. Doe 3:2017-cv-00190 filed ctdce 2/10/2017
Malibu Media, LLC v. Doe 3:2017-cv-00195 filed ctdce 2/10/2017
Malibu Media, LLC v. Doe 3:2017-cv-00203 filed ctdce 2/12/2017
Malibu Media, LLC v. Doe 3:2017-cv-00213 filed ctdce 2/14/2017
Malibu Media, LLC v. Doe 3:2017-cv-00219 filed ctdce 2/14/2017
Malibu Media, LLC v. Doe 3:2017-cv-00220 filed ctdce 2/14/2017
Malibu Media, LLC v. Doe 3:2017-cv-00221 filed ctdce 2/14/2017
Malibu Media, LLC v. Doe 3:2017-cv-00223 filed ctdce 2/14/2017
Malibu Media, LLC v. Doe 3:2017-cv-00224 filed ctdce 2/14/2017
Malibu Media, LLC v. Doe 3:2017-cv-00225 filed ctdce 2/14/2017
Malibu Media, LLC v. Doe 3:2017-cv-00227 filed ctdce 2/14/2017
Malibu Media, LLC v. Doe 3:2017-cv-00229 filed ctdce 2/14/2017
Malibu Media, LLC v. Doe 3:2017-cv-00230 filed ctdce 2/14/2017
Malibu Media, LLC v. Doe 3:2017-cv-00232 filed ctdce 2/14/2017
Malibu Media, LLC v. Doe 3:2017-cv-00233 filed ctdce 2/14/2017
Malibu Media, LLC v. Doe 3:2017-cv-00249 filed ctdce 2/16/2017
Malibu Media, LLC v. Doe 3:2017-cv-00250 filed ctdce 2/16/2017
Malibu Media, LLC v. Doe 3:2017-cv-00251 filed ctdce 2/16/2017
Malibu Media, LLC v. Doe 3:2017-cv-00252 filed ctdce 2/16/2017
Malibu Media, LLC v. Doe 3:2017-cv-00253 filed ctdce 2/16/2017
Malibu Media, LLC v. Doe 3:2017-cv-00254 filed ctdce 2/16/2017
Malibu Media, LLC v. Doe 3:2017-cv-00256 filed ctdce 2/16/2017
Malibu Media, LLC v. Doe 3:2017-cv-00257 filed ctdce 2/16/2017
Malibu Media, LLC v. Doe 3:2017-cv-00258 filed ctdce 2/16/2017
Malibu Media, LLC v. Doe 3:2017-cv-00259 filed ctdce 2/16/2017
Malibu Media, LLC v. Doe 3:2017-cv-00271 filed ctdce 2/17/2017
Malibu Media, LLC v. Doe 3:2017-cv-00272 filed ctdce 2/17/2017
Malibu Media, LLC v. Doe 3:2017-cv-00273 filed ctdce 2/17/2017
Malibu Media, LLC v. Doe 3:2017-cv-00274 filed ctdce 2/17/2017
Malibu Media, LLC v. Doe 3:2017-cv-00275 filed ctdce 2/17/2017
Malibu Media, LLC v. Doe 3:2017-cv-00276 filed ctdce 2/17/2017
Malibu Media, LLC v. Doe 3:2017-cv-00277 filed ctdce 2/17/2017
Malibu Media, LLC v. Doe 3:2017-cv-00278 filed ctdce 2/17/2017
Malibu Media, LLC v. Doe 3:2017-cv-00279 filed ctdce 2/17/2017
Malibu Media, LLC v. Doe 3:2017-cv-00280 filed ctdce 2/17/2017
Malibu Media, LLC v. Doe 1:2017-cv-01196 filed ilndce 2/15/2017
Malibu Media, LLC v. Doe 1:2017-cv-01206 filed ilndce 2/15/2017
Malibu Media, LLC v. Doe 1:2017-cv-01209 filed ilndce 2/15/2017
Malibu Media, LLC v. Doe 8:2017-cv-00396 filed mddce 2/12/2017
Malibu Media, LLC v. Doe 8:2017-cv-00397 filed mddce 2/12/2017
Malibu Media, LLC v. Doe 1:2017-cv-00398 filed mddce 2/12/2017
Malibu Media, LLC v. Doe 1:2017-cv-00399 filed mddce 2/12/2017
Malibu Media, LLC v. Doe 8:2017-cv-00400 filed mddce 2/12/2017
Malibu Media, LLC v. Doe 8:2017-cv-00401 filed mddce 2/12/2017
Malibu Media, LLC v. Doe 1:2017-cv-00402 filed mddce 2/12/2017
Malibu Media, LLC v. Doe 2:2017-cv-01075 filed nyedce 2/25/2017
Malibu Media, LLC v. Doe 2:2017-cv-01076 filed nyedce 2/25/2017
Malibu Media, LLC v. Doe 2:2017-cv-01077 filed nyedce 2/25/2017
Malibu Media, LLC v. Doe 2:2017-cv-01078 filed nyedce 2/25/2017
Malibu Media, LLC v. Doe 2:2017-cv-01079 filed nyedce 2/25/2017
Malibu Media, LLC v. Doe 2:2017-cv-01080 filed nyedce 2/25/2017
Malibu Media, LLC v. Doe 2:2017-cv-01081 filed nyedce 2/25/2017
Malibu Media, LLC v. Doe 2:2017-cv-01082 filed nyedce 2/25/2017
Malibu Media, LLC v. Doe 2:2017-cv-01083 filed nyedce 2/25/2017
Malibu Media, LLC v. Doe 2:2017-cv-01084 filed nyedce 2/25/2017
Malibu Media, LLC v. Doe 7:2017-cv-00981 filed nysdce 2/10/2017
Malibu Media, LLC v. Doe 7:2017-cv-00982 filed nysdce 2/10/2017
Malibu Media, LLC v. Doe 1:2017-cv-00983 filed nysdce 2/10/2017
Malibu Media, LLC v. Doe 1:2017-cv-00985 filed nysdce 2/10/2017
Malibu Media, LLC v. Doe 1:2017-cv-00987 filed nysdce 2/10/2017
Malibu Media, LLC v. Doe 1:2017-cv-00988 filed nysdce 2/10/2017
Malibu Media, LLC v. Doe 1:2017-cv-00989 filed nysdce 2/10/2017
Malibu Media, LLC v. Doe 1:2017-cv-00992 filed nysdce 2/10/2017
Malibu Media, LLC v. Doe 1:2017-cv-00994 filed nysdce 2/10/2017
Malibu Media, LLC v. Doe 1:2017-cv-00995 filed nysdce 2/10/2017
Malibu Media, LLC v. Doe 1:2017-cv-01065 filed nysdce 2/13/2017
Malibu Media, LLC v. Doe 1:2017-cv-01067 filed nysdce 2/13/2017
Malibu Media, LLC v. Doe 1:2017-cv-01068 filed nysdce 2/13/2017
Malibu Media, LLC v. Doe 1:2017-cv-01069 filed nysdce 2/13/2017
Malibu Media, LLC v. Doe 1:2017-cv-01070 filed nysdce 2/13/2017
Malibu Media, LLC v. Doe 1:2017-cv-01072 filed nysdce 2/13/2017
Malibu Media, LLC v. Doe 1:2017-cv-01074 filed nysdce 2/13/2017
Malibu Media, LLC v. Doe 1:2017-cv-01075 filed nysdce 2/13/2017
Malibu Media, LLC v. Doe 1:2017-cv-01076 filed nysdce 2/13/2017
Malibu Media, LLC v. Doe 1:2017-cv-01078 filed nysdce 2/13/2017
Malibu Media, LLC v. Doe 1:2017-cv-01088 filed nysdce 2/14/2017
Malibu Media, LLC v. Doe 1:2017-cv-01094 filed nysdce 2/14/2017
Malibu Media, LLC v. Doe 1:2017-cv-01095 filed nysdce 2/14/2017
Malibu Media, LLC v. Doe 1:2017-cv-01096 filed nysdce 2/14/2017
Malibu Media, LLC v. Doe 1:2017-cv-01097 filed nysdce 2/14/2017
Malibu Media, LLC v. Doe 1:2017-cv-01098 filed nysdce 2/14/2017
Malibu Media, LLC v. Doe 1:2017-cv-01099 filed nysdce 2/14/2017
Malibu Media, LLC v. Doe 1:2017-cv-01100 filed nysdce 2/14/2017
Malibu Media, LLC v. Doe 1:2017-cv-01101 filed nysdce 2/14/2017
Malibu Media, LLC v. Doe 1:2017-cv-01102 filed nysdce 2/14/2017
MALIBU MEDIA, LLC v. DOE 2:2017-cv-00506 filed paedce 2/3/2017
MALIBU MEDIA, LLC v. DOE 2:2017-cv-00509 filed paedce 2/3/2017
Malibu Media, LLC v. Doe 4:2017-cv-00413 filed txsdce 2/9/2017
Malibu Media, LLC v. Doe 4:2017-cv-00415 filed txsdce 2/9/2017
Malibu Media, LLC v. Doe 4:2017-cv-00417 filed txsdce 2/9/2017
Malibu Media, LLC v. Doe 4:2017-cv-00418 filed txsdce 2/9/2017
Malibu Media, LLC v. Doe 4:2017-cv-00420 filed txsdce 2/9/2017
Malibu Media, LLC v. Doe 4:2017-cv-00421 filed txsdce 2/9/2017
Malibu Media, LLC v. DOE 4:2017-cv-00422 filed txsdce 2/9/2017
Malibu Media, LLC v. Doe 4:2017-cv-00423 filed txsdce 2/9/2017
Malibu Media, LLC v. Doe 4:2017-cv-00424 filed txsdce 2/9/2017
Malibu Media, LLC v. Doe 4:2017-cv-00425 filed txsdce 2/9/2017
Malibu Media, LLC v. Doe 4:2017-cv-00465 filed txsdce 2/14/2017
Malibu Media, LLC v. Doe 4:2017-cv-00466 filed txsdce 2/14/2017
Malibu Media, LLC v. Doe 4:2017-cv-00468 filed txsdce 2/15/2017
Malibu Media, LLC v. Doe 4:2017-cv-00469 filed txsdce 2/15/2017
Malibu Media, LLC v. Doe 4:2017-cv-00470 filed txsdce 2/15/2017
Malibu Media, LLC v. Doe 4:2017-cv-00471 filed txsdce 2/15/2017
Malibu Media, LLC v. Doe 4:2017-cv-00472 filed txsdce 2/15/2017
Malibu Media, LLC v. Doe 4:2017-cv-00473 filed txsdce 2/15/2017
Malibu Media, LLC v. Doe 4:2017-cv-00474 filed txsdce 2/15/2017
Malibu Media, LLC v. Doe 4:2017-cv-00475 filed txsdce 2/15/2017
Malibu Media, LLC v. Doe 4:2017-cv-00476 filed txsdce 2/15/2017
Malibu Media, LLC v. DOE 4:2017-cv-00477 filed txsdce 2/15/2017
Malibu Media, LLC v. Doe 4:2017-cv-00478 filed txsdce 2/15/2017
Malibu Media, LLC v. Doe 4:2017-cv-00479 filed txsdce 2/15/2017
Malibu Media, LLC v. Doe 4:2017-cv-00480 filed txsdce 2/15/2017
Malibu Media, LLC v. DOE 4:2017-cv-00481 filed txsdce 2/15/2017
Malibu Media, LLC v. Doe 4:2017-cv-00482 filed txsdce 2/15/2017
Malibu Media, LLC v. DOE 4:2017-cv-00483 filed txsdce 2/15/2017
Malibu Media, LLC v. Doe 4:2017-cv-00484 filed txsdce 2/15/2017
Malibu Media, LLC v. Doe 4:2017-cv-00485 filed txsdce 2/15/2017
Malibu Media, LLC v. DOE 4:2017-cv-00486 filed txsdce 2/15/2017
Malibu Media, LLC v. Doe 4:2017-cv-00487 filed txsdce 2/15/2017
Malibu Media, LLC v. Doe 4:2017-cv-00488 filed txsdce 2/15/2017
Malibu Media, LLC v. DOE 4:2017-cv-00489 filed txsdce 2/15/2017
Malibu Media, LLC v. Doe 4:2017-cv-00490 filed txsdce 2/15/2017
Malibu Media, LLC v. Doe 4:2017-cv-00491 filed txsdce 2/15/2017
Malibu Media, LLC v. DOE 4:2017-cv-00492 filed txsdce 2/15/2017
Malibu Media, LLC v. Doe 4:2017-cv-00493 filed txsdce 2/15/2017
Malibu Media, LLC v. DOE 4:2017-cv-00494 filed txsdce 2/15/2017
Malibu Media, LLC v. Doe 4:2017-cv-00495 filed txsdce 2/15/2017
Malibu Media, LLC v. Doe 4:2017-cv-00497 filed txsdce 2/15/2017
Malibu Media, LLC v. DOE 4:2017-cv-00498 filed txsdce 2/15/2017
Malibu Media, LLC v. Doe 1:2017-cv-00192 filed vaedce 2/16/2017
Malibu Media, LLC v. Doe 1:2017-cv-00194 filed vaedce 2/16/2017
Malibu Media, LLC v. Doe 1:2017-cv-00193 filed vaedce 2/16/2017
Malibu Media, LLC v. Doe, subscriber assigned IP address 208.59.138.51 1:2017-cv-01183 filed ilndce 2/15/2017
Malibu Media, LLC v. Doe, subscriber assigned IP address 24.14.89.147 1:2017-cv-01190 filed ilndce 2/15/2017
Malibu Media, LLC v. Doe, subscriber assigned IP address 50.172.197.139 1:2017-cv-01195 filed ilndce 2/15/2017
Malibu Media, LLC v. Doe, subscriber assigned IP address 73.168.198.228 1:2017-cv-01197 filed ilndce 2/15/2017
Malibu Media, LLC v. Doe, subscriber assigned IP address 73.74.242.152 1:2017-cv-01200 filed ilndce 2/15/2017
Malibu Media, LLC v. Doe, subscriber assigned IP address 75.27.62.75 1:2017-cv-01201 filed ilndce 2/15/2017
Malibu Media, LLC v. Doe, subscriber assigned IP address 75.28.181.87 1:2017-cv-01202 filed ilndce 2/15/2017
Malibu Media, LLC v. Doe, subscriber assigned IP address 98.206.219.205 1:2017-cv-01210 filed ilndce 2/15/2017
Malibu Media, LLC v. Doe, subscriber assigned IP address 98.227.75.40 1:2017-cv-01396 filed ilndce 2/23/2017
MALIBU MEDIA, LLC v. JOHN DOE 2:2017-cv-01246 filed njdce 2/22/2017
MALIBU MEDIA, LLC v. JOHN DOE 2:2017-cv-01251 filed njdce 2/22/2017
MALIBU MEDIA, LLC v. JOHN DOE 2:2017-cv-00512 filed paedce 2/3/2017
MALIBU MEDIA, LLC v. JOHN DOE 2:2017-cv-00511 filed paedce 2/3/2017
MALIBU MEDIA, LLC v. JOHN DOE 2:2017-cv-00508 filed paedce 2/3/2017
MALIBU MEDIA, LLC v. JOHN DOE 2:2017-cv-00507 filed paedce 2/3/2017
MALIBU MEDIA, LLC v. JOHN DOE 2:2017-cv-00510 filed paedce 2/3/2017
MALIBU MEDIA, LLC v. JOHN DOE 2:2017-cv-00662 filed paedce 2/14/2017
MALIBU MEDIA, LLC v. JOHN DOE SUBSCRIBER ASSIGNED IP ADDRESS 100.1.206.172 2:2017-cv-01172 filed njdce 2/21/2017
MALIBU MEDIA, LLC v. JOHN DOE SUBSCRIBER ASSIGNED IP ADDRESS 108.5.52.134 2:2017-cv-01182 filed njdce 2/21/2017
MALIBU MEDIA, LLC v. JOHN DOE SUBSCRIBER ASSIGNED IP ADDRESS 108.53.147.136 2:2017-cv-01183 filed njdce 2/21/2017
MALIBU MEDIA, LLC v. JOHN DOE SUBSCRIBER ASSIGNED IP ADDRESS 108.53.167.50 2:2017-cv-01185 filed njdce 2/22/2017
MALIBU MEDIA, LLC v. JOHN DOE SUBSCRIBER ASSIGNED IP ADDRESS 108.53.252.54 2:2017-cv-01193 filed njdce 2/21/2017
MALIBU MEDIA, LLC v. JOHN DOE SUBSCRIBER ASSIGNED IP ADDRESS 173.3.124.255 2:2017-cv-01228 filed njdce 2/22/2017
MALIBU MEDIA, LLC v. JOHN DOE SUBSCRIBER ASSIGNED IP ADDRESS 173.3.54.44 2:2017-cv-01232 filed njdce 2/22/2017
MALIBU MEDIA, LLC v. JOHN DOE SUBSCRIBER ASSIGNED IP ADDRESS 173.63.249.136 2:2017-cv-01233 filed njdce 2/22/2017
MALIBU MEDIA, LLC v. JOHN DOE SUBSCRIBER ASSIGNED IP ADDRESS 173.70.197.251 2:2017-cv-01234 filed njdce 2/22/2017
MALIBU MEDIA, LLC v. JOHN DOE SUBSCRIBER ASSIGNED IP ADDRESS 173.70.93.127 2:2017-cv-01236 filed njdce 2/22/2017
MALIBU MEDIA, LLC v. JOHN DOE SUBSCRIBER ASSIGNED IP ADDRESS 67.82.37.90 2:2017-cv-01252 filed njdce 2/22/2017
MALIBU MEDIA, LLC v. JOHN DOE SUBSCRIBER ASSIGNED IP ADDRESS 67.83.64.114 2:2017-cv-01271 filed njdce 2/23/2017
MALIBU MEDIA, LLC v. JOHN DOE SUBSCRIBER ASSIGNED IP ADDRESS 67.83.77.86 2:2017-cv-01272 filed njdce 2/23/2017
MALIBU MEDIA, LLC v. JOHN DOE subscriber assigned IP Address 68.40.27.99 2:2017-cv-10441 filed miedce 2/10/2017
MALIBU MEDIA, LLC v. JOHN DOE SUBSCRIBER ASSIGNED IP ADDRESS 69.117.66.98 3:2017-cv-01261 filed njdce 2/23/2017
MALIBU MEDIA, LLC v. JOHN DOE SUBSCRIBER ASSIGNED IP ADDRESS 69.118.248.215 2:2017-cv-01273 filed njdce 2/23/2017
MALIBU MEDIA, LLC v. JOHN DOE SUBSCRIBER ASSIGNED IP ADDRESS 69.122.18.0 2:2017-cv-01275 filed njdce 2/23/2017
MALIBU MEDIA, LLC v. JOHN DOE SUBSCRIBER ASSIGNED IP ADDRESS 69.141.237.206 3:2017-cv-01262 filed njdce 2/23/2017
MALIBU MEDIA, LLC v. JOHN DOE SUBSCRIBER ASSIGNED IP ADDRESS 72.82.239.77 3:2017-cv-01265 filed njdce 2/23/2017
MALIBU MEDIA, LLC v. JOHN DOE SUBSCRIBER ASSIGNED IP ADDRESS 72.88.211.121 2:2017-cv-01279 filed njdce 2/23/2017
MALIBU MEDIA, LLC v. JOHN DOE SUBSCRIBER ASSIGNED IP ADDRESS 73.10.138.235 3:2017-cv-01266 filed njdce 2/23/2017
MALIBU MEDIA, LLC v. JOHN DOE subscriber assigned IP address 73.199.240.186 3:2017-cv-01229 filed njdce 2/24/2017
MALIBU MEDIA, LLC v. JOHN DOE subscriber assigned IP address 96.248.95.37 3:2017-cv-01268 filed njdce 2/24/2017
MALIBU MEDIA, LLC v. JOHN DOE SUBSCRIBER IP ADDRESS 108.35.167.198 2:2017-cv-01180 filed njdce 2/21/2017
MALIBU MEDIA, LLC v. JOHN DOE SUBSCRIBER IP ADDRESS 108.53.193.228 2:2017-cv-01188 filed njdce 2/21/2017
MALIBU MEDIA, LLC v. JOHN DOE, SUBSCRIBER ASSIGNED IP ADDRESS 100.8.116.23 2:2017-cv-01179 filed njdce 2/21/2017
MALIBU MEDIA, LLC. v. JOHN DOE 2:2017-cv-01240 filed njdce 2/22/2017
MALIBU MEDIA, LLC. v. JOHN DOE 2:2017-cv-01237 filed njdce 2/22/2017
MALIBU MEDIA, LLC. v. JOHN DOE SUBSCRIBER ASSIGNED IP ADDRESS 71.172.15.229 2:2017-cv-01277 filed njdce 2/23/2017
MALIBU MEDIA, LLC. v. JOHN DOE SUBSCRIBER ASSIGNED IP ADDRESS 69.124.120.156 2:2017-cv-01276 filed njdce 2/23/2017
MALIBU MEDIA, LLC. v. JOHN DOE SUBSCRIBER ASSIGNED IP ADDRESS 73.160.218.175 2:2017-cv-01307 filed njdce 2/27/2017
MALIBU MEDIA, LLC. v. JOHN DOE SUBSCRIBER ASSIGNED IP ADDRESS 73.194.168.244 2:2017-cv-01310 filed njdce 2/24/2017
MALIBU MEDIA, LLC. v. JOHN DOE SUBSCRIBER ASSIGNED IP ADDRESS 73.197.106.118 2:2017-cv-01315 filed njdce 2/24/2017
MALIBU MEDIA, LLC. v. JOHN DOE SUBSCRIBER ASSIGNED IP ADDRESS 73.248.226.136 2:2017-cv-01317 filed njdce 2/24/2017
MALIBU MEDIA, LLC. v. JOHN DOE SUBSCRIBER ASSIGNED IP ADDRESS 76.116.108.250 2:2017-cv-01319 filed njdce 2/24/2017
MALIBU MEDIA, LLC. v. JOHN DOE SUBSCRIBER ASSIGNED IP ADDRESS 96.57.99.138 2:2017-cv-01321 filed njdce 2/24/2017
ME2 Productions Inc v. Doe 1 et al 2:2017-cv-00096 filed inndce 3/2/2017
ME2 Productions Inc v. Doe 1 et al 3:2017-cv-00186 filed inndce 3/2/2017
ME2 Productions Inc v. Doe 1 et al 2:2017-cv-00099 filed wawdce 1/24/2017
ME2 Productions Inc v. Doe 1 et al 2:2017-cv-00100 filed wawdce 1/24/2017
ME2 Productions Incorporated v. Unknown Parties 2:2017-cv-00210 filed azdce 1/23/2017
ME2 Productions Incorporated v. Unknown Parties 2:2017-cv-00216 filed azdce 1/23/2017
ME2 Productions Incorporated v. Unknown Parties 2:2017-cv-00217 filed azdce 1/23/2017
ME2 Productions Incorporated v. Unknown Parties 2:2017-cv-00218 filed azdce 1/23/2017
ME2 Productions Incorporated v. Unknown Parties 2:2017-cv-00222 filed azdce 1/24/2017
ME2 Productions Incorporated v. Unknown Parties 2:2017-cv-00581 filed azdce 2/27/2017
ME2 Productions Incorporated v. Unknown Parties 2:2017-cv-00587 filed azdce 2/27/2017
ME2 Productions Incorporated v. Unknown Parties 2:2017-cv-00615 filed azdce 3/1/2017
ME2 Productions Incorporated v. Unknown Parties 2:2017-cv-00622 filed azdce 3/1/2017
ME2 Productions Incorporated v. Unknown Parties 2:2017-cv-00623 filed azdce 3/1/2017
ME2 Productions v. Does 1-23 2:2017-cv-00157 filed utdce 3/3/2017
ME2 Productions v. Does 1-23 2:2017-cv-00178 filed utdce 3/10/2017
ME2 Productions v. Does 1-25 2:2017-cv-00158 filed utdce 3/3/2017
ME2 Productions v. Does 1-25 2:2017-cv-00169 filed utdce 3/8/2017
ME2 Productions v. Does 1-25 2:2017-cv-00179 filed utdce 3/10/2017
ME2 Productions v. Does 1-26 2:2017-cv-00168 filed utdce 3/8/2017
ME2 Productions, Inc v. Doe 1 et al 2:2017-cv-00181 filed wawdce 2/7/2017
ME2 Productions, Inc v. Doe 1 et al 2:2017-cv-00182 filed wawdce 2/7/2017
ME2 Productions, Inc v. Doe 1 et al 2:2017-cv-00250 filed wawdce 2/17/2017
ME2 Productions, Inc v. Duncan et al 2:2017-cv-00246 filed wawdce 2/17/2017
ME2 Productions, Inc v. Roberts et al 2:2017-cv-00248 filed wawdce 2/17/2017
ME2 Productions, Inc. 4:2017-cv-00143 filed txsdce 1/17/2017
ME2 Productions, Inc. v. Does 1-25 1:2017-cv-01476 filed ilndce 2/27/2017
ME2 Productions, Inc. v. Does 1-34 1:2017-cv-01539 filed ilndce 2/28/2017
ME2 Productions, Inc. . v. Doe 1 et al 1:2017-cv-00301 filed codce 2/1/2017
ME2 Productions, Inc. v DOES 4:2017-cv-00695 filed txsdce 3/4/2017
ME2 Productions, Inc. v. DOE 1 3:2017-cv-00057 filed vaedce 1/22/2017
ME2 Productions, Inc. v. Doe 1 3:2017-cv-00058 filed vaedce 1/22/2017
ME2 Productions, Inc. v. Doe 1 et al 1:2017-cv-00033 filed codce 1/4/2017
ME2 Productions, Inc. v. Doe 1 et al 1:2017-cv-00170 filed codce 1/19/2017
ME2 Productions, Inc. v. Doe 1 et al 1:2017-cv-00387 filed codce 2/13/2017
ME2 Productions, Inc. v. Doe 1 et al 1:2017-cv-00508 filed codce 2/27/2017
ME2 Productions, Inc. v. Doe 1 et al 1:2017-cv-00607 filed codce 3/7/2017
ME2 Productions, Inc. v. Doe No. 1 1:2017-cv-00706 filed ilndce 1/30/2017
ME2 Productions, Inc. v. Doe-24.21.195.166 3:2017-cv-00158 filed ordce 1/28/2017
ME2 Productions, Inc. v. Doe-68.194.180.74 et al 1:2017-cv-00929 filed nysdce 2/8/2017
ME2 Productions, Inc. v. Doe-69.125.223.48 et al 1:2017-cv-01196 filed nyedce 3/2/2017
ME2 Productions, Inc. v. Doe-74.71.172.215 et al 1:2017-cv-01049 filed nysdce 2/13/2017
ME2 Productions, Inc. v. Does 2:2017-cv-00049 filed nvdce 1/5/2017
ME2 Productions, Inc. v. Does 2:2017-cv-00114 filed nvdce 1/12/2017
ME2 Productions, Inc. v. Does 2:2017-cv-00121 filed nvdce 1/13/2017
ME2 Productions, Inc. v. Does 2:2017-cv-00122 filed nvdce 1/13/2017
ME2 Productions, Inc. v. Does 2:2017-cv-00123 filed nvdce 1/13/2017
ME2 Productions, Inc. v. Does 2:2017-cv-00124 filed nvdce 1/13/2017
ME2 Productions, Inc. v. Does 2:2017-cv-00126 filed nvdce 1/13/2017
ME2 Productions, Inc. v. DOES 4:2017-cv-00275 filed txsdce 1/27/2017
ME2 Productions, Inc. v. DOES 4:2017-cv-00501 filed txsdce 2/15/2017
ME2 Productions, Inc. v. Does 1 through 15 1:2017-cv-00098 filed hidce 3/3/2017
ME2 Productions, Inc. v. Does 1 Through 16 1:2017-cv-00096 filed hidce 3/3/2017
ME2 Productions, Inc. v. Does 1 through 19 1:2017-cv-00079 filed hidce 2/21/2017
ME2 Productions, Inc. v. Does 1 through 20 1:2017-cv-00078 filed hidce 2/21/2017
ME2 Productions, Inc. v. Does 1-11 3:2017-cv-00002 filed vawdce 1/11/2017
ME2 PRODUCTIONS, INC. V. DOES 1-12 1:2017-cv-00150 filed ncmdce 2/23/2017
ME2 Productions, Inc. v. Does 1-12 4:2017-cv-00404 filed txsdce 2/9/2017
ME2 Productions, Inc. v. Does 1-15 5:2017-cv-00099 filed ncedce 2/23/2017
ME2 Productions, Inc. v. Does 1-23 1:2017-cv-01532 filed ilndce 2/28/2017
ME2 Productions, Inc. v. Does 1-24 1:2017-cv-01478 filed ilndce 2/27/2017
ME2 Productions, Inc. v. Does 1-25 1:2017-cv-00708 filed ilndce 1/30/2017
ME2 Productions, INC. v. DOES 1-25 1:2017-cv-00712 filed ilndce 1/30/2017
ME2 Productions, Inc. v. Does 1-26 1:2017-cv-00710 filed ilndce 1/30/2017
ME2 Productions, Inc. v. Does 1-28 1:2017-cv-01535 filed ilndce 2/28/2017
ME2 Productions, Inc. v. DOES 1-28 1:2017-cv-01541 filed ilndce 2/28/2017
ME2 Productions, Inc. v. Does 1-31 1:2017-cv-01536 filed ilndce 2/28/2017
ME2 Productions, Inc. v. Does 1-32 1:2017-cv-01469 filed ilndce 2/27/2017
Me2 Productions, Inc. v. Does 1-33 1:2017-cv-01473 filed ilndce 2/27/2017
ME2 Productions, Inc. v. DOES 1-34 1:2017-cv-01471 filed ilndce 2/27/2017
ME2 Productions, Inc. v. Does 1-42 1:2017-cv-00714 filed ilndce 1/30/2017
ME2 Productions, Inc. v. Does 1-5 5:2017-cv-00121 filed ncedce 3/10/2017
ME2 Productions, Inc. v. John and Jane Does 2:2017-cv-00665 filed nvdce 3/6/2017
ME2 Productions, Inc. v. John and Jane Does 2:2017-cv-00666 filed nvdce 3/6/2017
ME2 Productions, Inc. v. John and Jane Does 2:2017-cv-00667 filed nvdce 3/6/2017
ME2 Productions, Inc. v. John and Jane Does 2:2017-cv-00676 filed nvdce 3/7/2017
ME2 Productions, Inc. v. John and Jane Does 2:2017-cv-00722 filed nvdce 3/13/2017
ME2 Productions, Inc. v. John and Jane Does 2:2017-cv-00723 filed nvdce 3/13/2017
ME2 Productions, Inc. v. John and Jane Does 2:2017-cv-00724 filed nvdce 3/13/2017
ME2 PRODUCTIONS, INC. v. JOHN DOES 1-13 2:2017-cv-00572 filed paedce 2/7/2017
Pearson Education, Inc. et al v. Does 1-100 1:2017-cv-00203 filed nysdce 1/11/2017