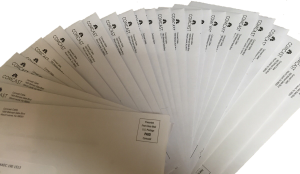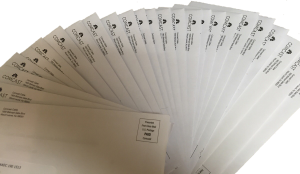 Malibu Media and Strike 3 Holdings have filed 37 new lawsuits in Michigan, adding up to more than 300 file-sharing lawsuits filed in Michigan in 2018. In December alone, Malibu Media has filed 10 lawsuits and Strike 3 Holdings has filed 27. Both companies are notorious for these copyright lawsuits against internet subscribers whose IP addresses were allegedly observed downloading and sharing the Plaintiffs' films through BitTorrent.
Strike 3 Holdings owns the rights to Vixen, Tushy, Blacked, and Blacked Raw while Malibu Media owns the rights to X-Art. Although different companies, they operate similarly. They hire overseas investigators to monitor BitTorrent activity and record any IP addresses observed sharing the Plaintiffs' films. The Plaintiff then sues the IP address as a "John Doe" and requests a court subpoena to force the Internet Service Provider (ISP) to provide the identity of the subscriber. They then name the subscriber as the defendant, whether or not the subscriber was the one to download the films.
Usually the defendant first finds out about the lawsuit when they receive a notice from their ISP about the subpoena and the need to file a motion to quash to stop it. It is important to begin an effective defense at this stage. Securing representation early can provide you with more options to protect your identity and how to fight the allegations.
Although each lawsuit by these Plaintiffs is similar, every case represents potentially thousands of dollars in damages per infringement if not properly defended against. These companies invest money into each case and hope to maximize the damages for their financial benefit. These notices are serious. If you do not respond, the ISP is obligated to provide your identity to the Plaintiff, which allows them to serve you with a summons and complaint. Once you are served, you typically have 21 days to respond in Federal court.
[Read more…] about Michigan Hit with 37 New File Sharing Lawsuits by Malibu Media and Strike 3 Holdings