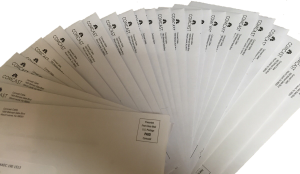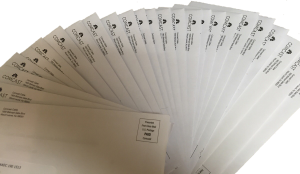 Strike 3 Holdings has filed another dozen file-sharing lawsuits in Eastern Virginia. They claim that foreign investigators monitor BitTorrent networks and record IP addresses associated with downloading and sharing the Plaintiff's adult films, which are marketed under the brands Vixen, Tushy, Blacked, and Blacked Raw. Despite already filing more than 2,000 lawsuits this year, Strike 3 Holdings doesn't appear to be slowing down.
This deluge in lawsuits has caused some judges to question the Plaintiff's tactics and sincerity in defending their copyrights. As Judge Lamberth of Washington, DC described, Strike 3 Holdings seems to be engaging in a "high tech shakedown" that treats the court system "as an ATM."
But how are these Plaintiffs able to file so many lawsuits across the country? One reason is because each lawsuit is virtually identical, with only the IP address and details of the observed infringements differing. They sue each IP address as a "John Doe" and then subpoena the internet service provider (ISP) to discover the name of the subscriber. Usually the defendant first finds out about the lawsuit when they receive a notice from their ISP about the subpoena and the possibility to file a motion to quash to stop the release of their identity. It is important to begin an effective defense at this stage. Securing representation early can provide you with more options to protect your identity and how to fight the allegations.
[Read more…] about Strike 3 Holdings Files 12 New Lawsuits in Eastern Virginia