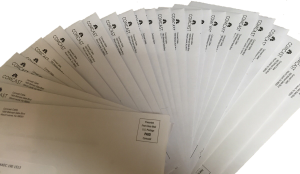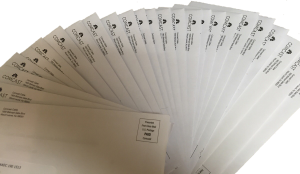 2018 has seen a huge increase in new copyright litigation being filed against anonymous "John Doe" defendants who are accused of downloading movies and videos via file-sharing or Bittorrent-based software. Approximately 1450 new bittorrent lawsuits have been filed in 2018 so far.
This represents over 50% of new copyright litigation in the United States at this time.
My firm has been representing defendants in these kinds of cases for almost 7 years, now. We have helped over 600 defendants through their cases while mitigating or avoiding the potential damage of a federal copyright lawsuit.
Malibu Media and Strike3 Holdings are responsible for over 1300 lawsuits this year, with Malibu filing 602 cases as of this writing and Strike3 at 776.
The online nature of the alleged infringement presents a challenge to defendants wishing to put forth a full legal defense. Defendants often find the litigation more complicated, protracted, and expensive, than a simple case of file-sharing would initially seem.
The United States has seen a rise in this kind of litigation as more and more Plaintiffs learn how to monetize allegations of online copyright infringement.
Defendants' first notice of a case is usually a Letter from their Internet Service Provider notifying them that the Plaintiff is seeking their identity. If the case is not resolved there, the Plaintiff usually serves the Defendant with a Summons to respond in Federal District court.
If you have received a notice in one of these cases, please don't hesitate to call me immediately at 888.801.8681. If calling after-hours, please leave a message; I do return calls after-hours.
I have a ton of experience defending file-sharing lawsuits and can help you achieve the best outcome possible. I have defeated several copyright plaintiffs in lawsuits around the U.S.; I also fought Malibu Media in their first trial. I've represented over 600 defendants in both settling and litigating file-sharing lawsuits. I've written a subpoena defense guide for your information, as well.
I look forward to speaking with you and helping you put this matter behind you. Please don't hesitate to call. 888.801.8681.
Yours,
Leonard French
Connecticut:
29 new Malibu Media lawsuits in Connecticut:
Malibu Media, LLC v. Doe 3:18-cv-00499 filed 3/24/2018
Malibu Media, LLC v. Doe 3:18-cv-00500 filed 3/24/2018
Malibu Media, LLC v. Doe 3:18-cv-00590 filed 4/8/2018
Malibu Media, LLC v. Doe 3:18-cv-00591 filed 4/8/2018
Malibu Media, LLC v. Doe 3:18-cv-00592 filed 4/8/2018
Malibu Media, LLC v. Doe 3:18-cv-00594 filed 4/8/2018
Malibu Media, LLC v. Doe 3:18-cv-00595 filed 4/8/2018
Malibu Media, LLC v. Doe 3:18-cv-00596 filed 4/8/2018
Malibu Media, LLC v. Doe 3:18-cv-00597 filed 4/8/2018
Malibu Media, LLC v. Doe 3:18-cv-00600 filed 4/8/2018
Malibu Media, LLC v. Doe 3:18-cv-00601 filed 4/8/2018
Malibu Media, LLC v. Doe 3:18-cv-00602 filed 4/8/2018
Malibu Media, LLC v. Doe 3:18-cv-00603 filed 4/8/2018
Malibu Media, LLC v. Doe 3:18-cv-00604 filed 4/8/2018
Malibu Media, LLC v. Doe 3:18-cv-00593 filed 4/8/2018
Malibu Media, LLC v. Doe 3:18-cv-00599 filed 4/8/2018
Malibu Media, LLC v. Doe 3:18-cv-00759 filed 5/6/2018
Malibu Media, LLC v. Doe 3:18-cv-00760 filed 5/6/2018
Malibu Media, LLC v. Doe 3:18-cv-00761 filed 5/6/2018
Malibu Media, LLC v. Doe 3:18-cv-00762 filed 5/6/2018
Malibu Media, LLC v. Doe 3:18-cv-00763 filed 5/6/2018
Malibu Media, LLC v. Doe 3:18-cv-00764 filed 5/6/2018
Malibu Media, LLC v. Doe 3:18-cv-00765 filed 5/6/2018
Malibu Media, LLC v. Doe 3:18-cv-00766 filed 5/6/2018
Malibu Media, LLC v. Doe 3:18-cv-00767 filed 5/6/2018
Malibu Media, LLC v. Doe 3:18-cv-00768 filed 5/7/2018
Malibu Media, LLC v. Doe 3:18-cv-00769 filed 5/7/2018
Malibu Media, LLC v. Doe 3:18-cv-00770 filed 5/7/2018
Malibu Media, LLC v. Doe 3:18-cv-00771 filed 5/7/2018
33 new Strike3 Holdings lawsuits in Connecticut:
Strike 3 Holdings, LLC v. Doe 3:18-cv-00509 filed 3/26/2018
Strike 3 Holdings, LLC v. Doe 3:18-cv-00510 filed 3/26/2018
Strike 3 Holdings, LLC v. Doe 3:18-cv-00511 filed 3/26/2018
Strike 3 Holdings, LLC v. Doe 3:18-cv-00512 filed 3/26/2018
Strike 3 Holdings, LLC v. Doe 3:18-cv-00513 filed 3/26/2018
Strike 3 Holdings, LLC v. Doe 3:18-cv-00514 filed 3/26/2018
Strike 3 Holdings, LLC v. Doe 3:18-cv-00669 filed 4/19/2018
Strike 3 Holdings, LLC v. Doe 3:18-cv-00670 filed 4/19/2018
Strike 3 Holdings, LLC v. Doe 3:18-cv-00671 filed 4/19/2018
Strike 3 Holdings, LLC v. Doe 3:18-cv-00672 filed 4/19/2018
Strike 3 Holdings, LLC v. Doe 3:18-cv-00673 filed 4/19/2018
Strike 3 Holdings, LLC v. Doe 3:18-cv-00674 filed 4/19/2018
Strike 3 Holdings, LLC v. Doe 3:18-cv-00675 filed 4/19/2018
Strike 3 Holdings, LLC v. Doe 3:18-cv-00676 filed 4/19/2018
Strike 3 Holdings, LLC v. Doe 3:18-cv-00677 filed 4/19/2018
Strike 3 Holdings, LLC v. Doe 3:18-cv-00678 filed 4/19/2018
Strike 3 Holdings, LLC v. Doe 3:18-cv-00679 filed 4/19/2018
Strike 3 Holdings, LLC v. Doe 3:18-cv-00680 filed 4/19/2018
Strike 3 Holdings, LLC v. Doe 3:18-cv-00681 filed 4/19/2018
Strike 3 Holdings, LLC v. Doe 3:18-cv-00989 filed 6/12/2018
Strike 3 Holdings, LLC v. Doe 3:18-cv-00990 filed 6/12/2018
Strike 3 Holdings, LLC v. Doe 3:18-cv-00991 filed 6/12/2018
Strike 3 Holdings, LLC v. Doe 3:18-cv-00992 filed 6/12/2018
Strike 3 Holdings, LLC v. Doe 3:18-cv-00993 filed 6/12/2018
Strike 3 Holdings, LLC v. Doe 3:18-cv-00994 filed 6/12/2018
Strike 3 Holdings, LLC v. Doe 3:18-cv-00995 filed 6/12/2018
Strike 3 Holdings, LLC v. Doe 3:18-cv-00996 filed 6/12/2018
Strike 3 Holdings, LLC v. Doe 3:18-cv-00997 filed 6/12/2018
Strike 3 Holdings, LLC v. Doe 3:18-cv-00998 filed 6/12/2018
Strike 3 Holdings, LLC v. Doe 3:18-cv-00999 filed 6/12/2018
Strike 3 Holdings, LLC v. Doe 3:18-cv-01000 filed 6/12/2018
Strike 3 Holdings, LLC v. Doe 3:18-cv-01001 filed 6/12/2018
Strike 3 Holdings, LLC v. Doe 3:18-cv-01002 filed 6/12/2018
Maryland:
38 new Malibu Media lawsuits in Maryland:
Malibu Media, LLC v. Doe 1:18-cv-00790 filed 3/17/2018
Malibu Media, LLC v. Doe 8:18-cv-00791 filed 3/17/2018
Malibu Media, LLC v. Doe 1:18-cv-00792 filed 3/17/2018
Malibu Media, LLC v. Doe 8:18-cv-00793 filed 3/17/2018
Malibu Media, LLC v. Doe 8:18-cv-00794 filed 3/17/2018
Malibu Media, LLC v. Doe 8:18-cv-00795 filed 3/17/2018
Malibu Media, LLC v. Doe 8:18-cv-00796 filed 3/17/2018
Malibu Media, LLC v. Doe 8:18-cv-00797 filed 3/17/2018
Malibu Media, LLC v. Doe 8:18-cv-00789 filed 3/17/2018
Malibu Media, LLC v. Doe 1:18-cv-01153 filed 4/22/2018
Malibu Media, LLC v. Doe 1:18-cv-01154 filed 4/22/2018
Malibu Media, LLC v. Doe 8:18-cv-01155 filed 4/22/2018
Malibu Media, LLC v. Doe 8:18-cv-01156 filed 4/22/2018
Malibu Media, LLC v. Doe 8:18-cv-01157 filed 4/22/2018
Malibu Media, LLC v. Doe 1:18-cv-01158 filed 4/22/2018
Malibu Media, LLC v. Doe 1:18-cv-01159 filed 4/22/2018
Malibu Media, LLC v. Doe 1:18-cv-01160 filed 4/22/2018
Malibu Media, LLC v. Doe 1:18-cv-01161 filed 4/22/2018
Malibu Media, LLC v. Doe 8:18-cv-01162 filed 4/22/2018
Malibu Media, LLC v. Doe 1:18-cv-01163 filed 4/22/2018
Malibu Media, LLC v. Doe 1:18-cv-01164 filed 4/22/2018
Malibu Media, LLC v. Doe 1:18-cv-01165 filed 4/22/2018
Malibu Media, LLC v. Doe 1:18-cv-01166 filed 4/22/2018
Malibu Media, LLC v. Doe 8:18-cv-01167 filed 4/22/2018
Malibu Media, LLC v. Doe 1:18-cv-01717 filed 6/11/2018
Malibu Media, LLC v. Doe 8:18-cv-01718 filed 6/11/2018
Malibu Media, LLC v. Doe 8:18-cv-01719 filed 6/11/2018
Malibu Media, LLC v. Doe 8:18-cv-01720 filed 6/11/2018
Malibu Media, LLC v. Doe 8:18-cv-01721 filed 6/11/2018
Malibu Media, LLC v. Doe 1:18-cv-01722 filed 6/11/2018
Malibu Media, LLC v. Doe 1:18-cv-01723 filed 6/11/2018
Malibu Media, LLC v. Doe 1:18-cv-01724 filed 6/11/2018
Malibu Media, LLC v. Doe 1:18-cv-01725 filed 6/11/2018
Malibu Media, LLC v. Doe 8:18-cv-01726 filed 6/11/2018
Malibu Media, LLC v. Doe 8:18-cv-01727 filed 6/11/2018
Malibu Media, LLC v. Doe 1:18-cv-01728 filed 6/11/2018
Malibu Media, LLC v. Doe 1:18-cv-01729 filed 6/11/2018
Malibu Media, LLC v. Doe 1:18-cv-01730 filed 6/11/2018
Michigan:
57 new Malibu Media lawsuits in Michigan:
MALIBU MEDIA Malibu Media, LLC v. Halder 1:18-cv-00294 filed 3/17/2018
Malibu Media, LLC v. John Doe subscriber assigned IP Address 108.71.226.62 1:18-cv-00292 filed 3/17/2018
Malibu Media, LLC v. Unknown Party 1:18-cv-00293 filed 3/17/2018
Malibu Media, LLC v. John Doe subscriber assigned IP Address 68.40.119.171 1:18-cv-00304 filed 3/19/2018
Malibu Media, LLC v. John Doe subscriber assigned IP Address 68.49.214.116 1:18-cv-00305 filed 3/19/2018
Malibu Media, LLC v. John Doe subscriber assigned IP Address 68.55.254.117 1:18-cv-00310 filed 3/20/2018
Malibu Media, LLC v. John Doe subscriber assigned IP Address 162.207.64.179 1:18-cv-00328 filed 3/22/2018
Malibu Media, LLC v. Huber 1:18-cv-00338 filed 3/26/2018
Malibu Media, LLC v. John Doe subscriber assigned IP Address 99.121.72.17 1:18-cv-00339 filed 3/26/2018
Malibu Media, LLC v. John Doe subscriber assigned IP Address 50.4.114.2 2:18-cv-11030 filed 3/29/2018
Malibu Media, LLC v. John Doe subscriber assigned IP Address 68.40.78.83 4:18-cv-11031 filed 3/29/2018
Malibu Media, LLC v. John Doe subscriber assigned IP Address 68.49.46.71 2:18-cv-11033 filed 3/29/2018
Malibu Media, LLC v. John Doe subscriber assigned IP Address 68.55.125.21 3:18-cv-11047 filed 3/31/2018
Malibu Media, LLC v. John Doe subscriber assigned IP Address 75.39.39.105 2:18-cv-11048 filed 3/31/2018
MALIBU MEDIA, LCC v John Doe 2:18-cv-10749 filed 3/6/2018
MALIBU MEDIA, LCC v. JOHN DOE subscriber assigned IP Address 68.60.39.236 2:18-cv-10752 filed 3/6/2018
Malibu Media LLC v. John Doe subscriber assigned IP Address 107.5.251.94 2:18-cv-11146 filed 4/10/2018
Malibu Media, LLC v. John Doe subscriber assigned IP Address 108.251.204.137 2:18-cv-11147 filed 4/10/2018
Malibu Media, LLC v. John Doe subscriber assigned IP Address 24.192.133.52 2:18-cv-11148 filed 4/10/2018
Malibu Media LLC v. John Doe subscriber assigned IP Address 67.149.166.184 2:18-cv-11188 filed 4/14/2018
Malibu Media LLC v. John Doe subscriber assigned IP Address 68.36.74.62 4:18-cv-11189 filed 4/14/2018
Malibu Media LLC v. JOHN DOE subscriber assigned IP Address 68.37.117.5 2:18-cv-11190 filed 4/14/2018
Malibu Media, LLC v. John Doe subscriber assigned IP Address 68.60.34.73 2:18-cv-11191 filed 4/14/2018
Malibu Media, LLC v. JOHN DOE subscriber assigned IP Address 75.40.208.135 2:18-cv-11192 filed 4/14/2018
Malibu Media, LLC v. JOHN DOE subscriber assigned IP Address 76.238.201.33 2:18-cv-11237 filed 4/18/2018
Malibu Media, LLC v. JOHN DOE subscriber assigned IP Address 96.27.41.254 3:18-cv-11239 filed 4/18/2018
Malibu Media, LLC v. JOHN DOE subscriber assigned IP Address 98.243.0.196 2:18-cv-11263 filed 4/22/2018
Malibu Media, LLC v. JOHN DOE subscriber assigned IP Address 98.250.178.229 5:18-cv-11264 filed 4/22/2018
Malibu Media LLC v. John Doe subscriber assigned IP Address 162.197.66.244 2:18-cv-11078 filed 4/3/2018
Malibu Media, LLC v. John Doe subscriber assigned IP Address 68.56.43.152 1:18-cv-00527 filed 5/10/2018
Malibu Media, LLC v. John Doe subscriber assigned IP Address 98.243.112.247 1:18-cv-00528 filed 5/10/2018
Malibu Media, LLC v. John Doe subscriber assigned IP Address 99.180.73.65 1:18-cv-00529 filed 5/10/2018
MALIBU MEDIA, LCC v. John Doe subscriber assigned IP Address 107.143.137.108 2:18-cv-11575 filed 5/19/2018
Malibu Media, LLC v. John Doe subscriber assigned IP Address 23.28.111.117 2:18-cv-11576 filed 5/19/2018
Malibu Media, LLC v. John Doe subscriber assigned IP Address 24.128.178.40 4:18-cv-11577 filed 5/19/2018
Malibu Media, LLC v. John Doe subscriber assigned IP Address 24.128.199.200 2:18-cv-11578 filed 5/19/2018
Malibu Media, LLC v. John Doe subscriber assigned IP Address 67.149.58.201 2:18-cv-11698 filed 5/30/2018
Malibu Media, LLC v. John Doe subscriber assigned IP Address 68.40.210.186 2:18-cv-11699 filed 5/30/2018
Malibu Media, LLC v. John Doe subscriber assigned IP Address 68.42.183.158 2:18-cv-11700 filed 5/30/2018
Malibu Media, LLC v. John Doe subscriber assigned IP Address 68.48.69.253 4:18-cv-11714 filed 5/31/2018
Malibu Media, LLC v. John Doe subscriber assigned IP Address 68.49.196.93 2:18-cv-11715 filed 5/31/2018
Malibu Media, LLC v. John Doe subscriber assigned IP Address 68.56.241.199 2:18-cv-11718 filed 5/31/2018
Malibu Media, LLC v. John Doe subscriber assigned IP Address 68.58.223.110 2:18-cv-11726 filed 5/31/2018
Malibu Media, LLC v. John Doe subscriber assigned IP Address 68.60.93.136 2:18-cv-11727 filed 5/31/2018
Malibu Media, LLC v. John Doe subscriber assigned IP Address 104.51.140.50 1:18-cv-00504 filed 5/6/2018
Malibu Media, LLC v. John Doe subscriber assigned IP Address 108.224.54.127 1:18-cv-00505 filed 5/6/2018
Malibu Media, LLC v. John Doe subscriber assigned IP Address 108.71.227.211 1:18-cv-00671 filed 6/16/2018
Malibu Media, LLC v. John Doe subscriber assigned IP Address 172.222.85.244 1:18-cv-00672 filed 6/16/2018
Malibu Media, LLC v. John Doe subscriber assigned IP Address 98.250.157.187 2:18-cv-11912 filed 6/16/2018
Malibu Media, LLC v. John Doe subscriber assigned IP Address 99.12.69.122 2:18-cv-11913 filed 6/16/2018
Malibu Media, LLC v. John Doe subscriber assigned IP Address 68.61.0.249 5:18-cv-11747 filed 6/3/2018
Malibu Media, LLC v. John Doe subscriber assigned IP Address 71.227.12.158 2:18-cv-11748 filed 6/3/2018
Malibu Media, LLC v. John Doe subscriber assigned IP Address 71.227.126.94 2:18-cv-11749 filed 6/3/2018
Malibu Media, LLC v. John Doe subscriber assigned IP Address 73.144.245.173 2:18-cv-11761 filed 6/4/2018
Malibu Media, LLC v. John Doe subscriber assigned IP Address 73.161.74.39 2:18-cv-11763 filed 6/4/2018
Malibu Media, LLC v. John Doe subscriber assigned IP Address 74.199.96.146 2:18-cv-11778 filed 6/4/2018
Malibu Media, LLC v. John Doe subscriber assigned IP Address 76.204.3.14 2:18-cv-11779 filed 6/4/2018
New Jersey: 
51 new Malibu Media lawsuits in New Jersey:
MALIBU MEDIA MALIBU MEDIA, LLC v. JOHN DOE subscriber assigned IP address 108.58.104.102 2:18-cv-04002 filed 3/22/2018
MALIBU MEDIA, LLC v. JOHN DOE SUBSCRIBER ASSIGNED IP ADDRESS 24.44.46.19 3:18-cv-04004 filed 3/22/2018
MALIBU MEDIA, LLC v. JOHN DOE subscriber assigned IP address 73.10.45.32 2:18-cv-04005 filed 3/22/2018
MALIBU MEDIA, LLC v. JOHN DOE SUBSCRIBER ASSIGNED IP ADDRESS 73.196.209.143 3:18-cv-04006 filed 3/22/2018
MALIBU MEDIA, LLC v. JOHN DOE subscriber assigned IP address 76.117.173.116 2:18-cv-04009 filed 3/22/2018
MALIBU MEDIA, LLC v. JOHN DOE SUBSCRIBER ASSIGNED IP ADDRESS 76.6.41.221 2:18-cv-04010 filed 3/22/2018
MALIBU MEDIA, LLC v. JOHN DOE SUBSCRIBER ASSIGNED IP ADDRESS 100.35.226.40 2:18-cv-03250 filed 3/7/2018
MALIBU MEDIA, LLC v. JOHN DOE subscriber assigned IP address 173.63.65.4 2:18-cv-03251 filed 3/7/2018
MALIBU MEDIA, LLC v. JOHN DOE SUBSCRIBER ASSIGNED IP ADDRESS 68.83.34.23 3:18-cv-03253 filed 3/7/2018
MALIBU MEDIA, LLC v. JOHN DOE subscriber assigned IP address 72.82.153.53 1:18-cv-03255 filed 3/7/2018
MALIBU MEDIA, LLC v. JOHN DOE subscriber assigned IP address 73.160.172.209 2:18-cv-03259 filed 3/7/2018
MALIBU MEDIA, LLC v. JOHN DOE subscriber assigned IP address 73.226.200.158 1:18-cv-03263 filed 3/7/2018
MALIBU MEDIA, LLC v. JOHN DOE subscriber assigned IP address 73.29.51.125 2:18-cv-03265 filed 3/7/2018
MALIBU MEDIA, LLC v. JOHN DOE subscriber assigned IP address 96.242.150.53 2:18-cv-03268 filed 3/7/2018
MALIBU MEDIA, LLC v. JOHN DOE subscriber assigned IP address 100.35.34.21 2:18-cv-08033 filed 4/19/2018
MALIBU MEDIA, LLC v. JOHN DOE SUBSCRIBER ASSIGNED IP ADDRESS 108.53.128.191 2:18-cv-08034 filed 4/19/2018
MALIBU MEDIA, LLC v. JOHN DOE SUBSCRIBER ASSIGNED IP ADDRESS 174.57.255.114 1:18-cv-08035 filed 4/19/2018
MALIBU MEDIA, LLC v. JOHN DOE SUBSCRIBER ASSIGNED IP ADDRESS 24.46.8.43 2:18-cv-08038 filed 4/19/2018
MALIBU MEDIA, LLC v. JOHN DOE SUBSCRIBER ASSIGNED IP ADDRESS 67.245.137.243 2:18-cv-08043 filed 4/19/2018
MALIBU MEDIA, LLC v. JOHN DOE SUBSCRIBER ASSIGNED IP ADDRESS 68.172.250.155 2:18-cv-08046 filed 4/19/2018
MALIBU MEDIA, LLC v. JOHN DOE SUBSCRIBER ASSIGNED IP ADDRESS 69.117.65.90 3:18-cv-08048 filed 4/19/2018
MALIBU MEDIA, LLC v. JOHN DOE SUBSCRIBER ASSIGNED IP ADDRESS 71.187.161.34 2:18-cv-08050 filed 4/19/2018
MALIBU MEDIA, LLC v. JOHN DOE SUBSCRIBER ASSIGNED IP ADDRESS 72.82.149.51 1:18-cv-08054 filed 4/19/2018
MALIBU MEDIA, LLC v. JOHN DOE SUBSCRIBER ASSIGNED IP ADDRESS 73.150.40.81 1:18-cv-08056 filed 4/19/2018
MALIBU MEDIA, LLC v. JOHN DOE SUBSCRIBER ASSIGNED IP ADDRESS 73.196.35.86 2:18-cv-08057 filed 4/19/2018
MALIBU MEDIA, LLC v. JOHN DOE SUBSCRIBER ASSIGNED IP ADDRESS 73.197.169.62 3:18-cv-08058 filed 4/19/2018
MALIBU MEDIA, LLC v. JOHN DOE SUBSCRIBER ASSIGNED IP ADDRESS 73.215.244.54 1:18-cv-08059 filed 4/19/2018
MALIBU MEDIA, LLC v. JOHN DOE SUBSCRIBER ASSIGNED IP ADDRESS 74.102.79.46 2:18-cv-08060 filed 4/19/2018
MALIBU MEDIA, LLC v. JOHN DOE SUBSCRIBER ASSIGNED IP ADDRESS 74.105.212.224 2:18-cv-08063 filed 4/19/2018
MALIBU MEDIA, LLC v. JOHN DOE SUBSCRIBER ASSIGNED IP ADDRESS 74.105.214.182 2:18-cv-08065 filed 4/19/2018
MALIBU MEDIA, LLC v. JOHN DOE SUBSCRIBER ASSIGNED IP ADDRESS 74.105.36.33 2:18-cv-08067 filed 4/19/2018
MALIBU MEDIA, LLC v. JOHN DOE SUBSCRIBER ASSIGNED IP ADDRESS 76.116.253.64 1:18-cv-08075 filed 4/19/2018
MALIBU MEDIA, LLC v. JOHN DOE SUBSCRIBER ASSIGNED IP ADDRESS 98.221.141.53 3:18-cv-08077 filed 4/19/2018
MALIBU MEDIA, LLC v. JOHN DOE SUBSCRIBER ASSIGNED ID ADDRESS 108.53.9.72 2:18-cv-10567 filed 6/14/2018
MALIBU MEDIA, LLC v. JOHN DOE SUBSCRIBER ASSIGNED IP ADDRESS 100.1.75.89 3:18-cv-10555 filed 6/14/2018
MALIBU MEDIA, LLC v. JOHN DOE SUBSCRIBER ASSIGNED IP ADDRESS 100.35.102.238 2:18-cv-10562 filed 6/14/2018
MALIBU MEDIA, LLC v. JOHN DOE SUBSCRIBER ASSIGNED IP ADDRESS 108.5.129.63 2:18-cv-10566 filed 6/14/2018
MALIBU MEDIA, LLC v. JOHN DOE SUBSCRIBER ASSIGNED IP ADDRESS 24.0.117.66 1:18-cv-10572 filed 6/14/2018
MALIBU MEDIA, LLC v. JOHN DOE SUBSCRIBER ASSIGNED IP ADDRESS 24.45.6.4 2:18-cv-10574 filed 6/14/2018
MALIBU MEDIA, LLC v. JOHN DOE SUBSCRIBER ASSIGNED IP ADDRESS 67.85.225.122 3:18-cv-10575 filed 6/14/2018
MALIBU MEDIA, LLC v. JOHN DOE SUBSCRIBER ASSIGNED IP ADDRESS 69.115.228.201 2:18-cv-10578 filed 6/14/2018
MALIBU MEDIA, LLC v. JOHN DOE SUBSCRIBER ASSIGNED IP ADDRESS 69.141.73.10 1:18-cv-10579 filed 6/14/2018
MALIBU MEDIA, LLC v. JOHN DOE SUBSCRIBER ASSIGNED IP ADDRESS 69.248.171.38 1:18-cv-10580 filed 6/14/2018
MALIBU MEDIA, LLC v. JOHN DOE SUBSCRIBER ASSIGNED IP ADDRESS 71.168.190.74 1:18-cv-10581 filed 6/14/2018
MALIBU MEDIA, LLC v. JOHN DOE SUBSCRIBER ASSIGNED IP ADDRESS 72.225.149.145 2:18-cv-10583 filed 6/14/2018
MALIBU MEDIA, LLC v. JOHN DOE SUBSCRIBER ASSIGNED IP ADDRESS 73.10.234.138 2:18-cv-10584 filed 6/14/2018
MALIBU MEDIA, LLC v. JOHN DOE SUBSCRIBER ASSIGNED IP ADDRESS 73.178.47.241 2:18-cv-10585 filed 6/14/2018
MALIBU MEDIA, LLC v. JOHN DOE SUBSCRIBER ASSIGNED IP ADDRESS 98.110.88.216 3:18-cv-10586 filed 6/14/2018
MALIBU MEDIA, LLC v. JOHN DOE SUBSCRIBER ASSIGNED IP ADDRESS 98.221.141.158 3:18-cv-10587 filed 6/14/2018
MALIBU MEDIA, LLC v. JOHN DOE SUBSCRIBER ASSIGNED IP ADDRESS 98.221.96.50 2:18-cv-10588 filed 6/14/2018
MALIBU MEDIA, LLC v. JOHN DOE SUBSCRIBER IP ADDRESS 69.113.38.52 2:18-cv-10577 filed 6/14/2018
74 new Strike3 Holdings lawsuits in New Jersey:
STRIKE 3 HOLDINGS, LLC v. JOHN DOE SUBSCRIBER ASSIGNED IP ADDRESS 108.24.182.167 1:18-cv-02671 filed 2/26/2018
STRIKE 3 HOLDINGS, LLC v. JOHN DOE SUBSCRIBER ASSIGNED IP ADDRESS 173.61.0.68 1:18-cv-02672 filed 2/26/2018
STRIKE 3 HOLDINGS, LLC v. JOHN DOE SUBSCRIBER ASSIGNED IP ADDRESS 173.71.68.16 1:18-cv-02674 filed 2/26/2018
STRIKE 3 HOLDINGS, LLC v. JOHN DOE SUBSCRIBER ASSIGNED IP ADDRESS 173.72.127.129 1:18-cv-02675 filed 2/26/2018
STRIKE 3 HOLDINGS, LLC v. JOHN DOE SUBSCRIBER ASSIGNED IP ADDRESS 173.72.68.226 1:18-cv-02676 filed 2/26/2018
STRIKE 3 HOLDINGS, LLC v. JOHN DOE SUBSCRIBER ASSIGNED IP ADDRESS 71.58.51.244 1:18-cv-02666 filed 2/26/2018
STRIKE 3 HOLDINGS, LLC v. JOHN DOE SUBSCRIBER ASSIGNED IP ADDRESS 73.150.131.213 1:18-cv-02667 filed 2/26/2018
STRIKE 3 HOLDINGS, LLC v. JOHN DOE SUBSCRIBER ASSIGNED IP ADDRESS 73.193.189.128 1:18-cv-02668 filed 2/26/2018
STRIKE 3 HOLDINGS, LLC v. JOHN DOE SUBSCRIBER ASSIGNED IP ADDRESS 73.248.123.247 1:18-cv-02669 filed 2/26/2018
STRIKE 3 HOLDINGS, LLC v. JOHN DOE SUBSCRIBER ASSIGNED IP ADDRESS 98.221.66.250 1:18-cv-02670 filed 2/26/2018
STRIKE 3 HOLDINGS, LLC v. JOHN DOE SUBSCRIBER ASSIGNED IP ADDRESS 100.1.60.25 3:18-cv-02757 filed 2/27/2018
STRIKE 3 HOLDINGS, LLC v. JOHN DOE SUBSCRIBER ASSIGNED IP ADDRESS 100.8.139.77 3:18-cv-02759 filed 2/27/2018
STRIKE 3 HOLDINGS, LLC v. JOHN DOE SUBSCRIBER ASSIGNED IP ADDRESS 73.112.162.86 3:18-cv-02750 filed 2/27/2018
STRIKE 3 HOLDINGS, LLC v. JOHN DOE SUBSCRIBER ASSIGNED IP ADDRESS 73.178.72.98 3:18-cv-02751 filed 2/27/2018
STRIKE 3 HOLDINGS, LLC v. JOHN DOE SUBSCRIBER ASSIGNED IP ADDRESS 73.198.76.153 3:18-cv-02753 filed 2/27/2018
STRIKE 3 HOLDINGS, LLC v. JOHN DOE SUBSCRIBER ASSIGNED IP ADDRESS 73.199.54.20 3:18-cv-02754 filed 2/27/2018
STRIKE 3 HOLDINGS, LLC v. JOHN DOE SUBSCRIBER ASSIGNED IP ADDRESS 73.80.86.71 3:18-cv-02755 filed 2/27/2018
STRIKE 3 HOLDINGS, LLC v. JOHN DOE SUBSCRIBER ASSIGNED IP ADDRESS 98.221.242.234 3:18-cv-02756 filed 2/27/2018
STRIKE 3 HOLDINGS, LLC v. JOHN DOE SUBSCRIBER ASSIGNED IP ADDRESS 100.8.142.207 3:18-cv-02840 filed 2/28/2018
STRIKE 3 HOLDINGS, LLC v. JOHN DOE SUBSCRIBER ASSIGNED IP ADDRESS 108.35.243.128 3:18-cv-02841 filed 2/28/2018
STRIKE 3 HOLDINGS, LLC v. JOHN DOE SUBSCRIBER ASSIGNED IP ADDRESS 173.54.190.231 3:18-cv-02843 filed 2/28/2018
STRIKE 3 HOLDINGS, LLC v. JOHN DOE SUBSCRIBER ASSIGNED IP ADDRESS 173.63.201.48 3:18-cv-02848 filed 2/28/2018
STRIKE 3 HOLDINGS, LLC v. JOHN DOE SUBSCRIBER ASSIGNED IP ADDRESS 173.71.126.244 3:18-cv-02852 filed 2/28/2018
STRIKE 3 HOLDINGS, LLC v. JOHN DOE SUBSCRIBER ASSIGNED IP ADDRESS 71.172.24.19 3:18-cv-02853 filed 2/28/2018
STRIKE 3 HOLDINGS, LLC v. JOHN DOE SUBSCRIBER ASSIGNED IP ADDRESS 98.109.47.222 3:18-cv-02854 filed 2/28/2018
STRIKE 3 HOLDINGS, LLC v. JOHN DOE SUBSCRIBER ASSIGNED IP ADDRESS 73.215.83.199 3:18-cv-08439 filed 4/26/2018
STRIKE 3 HOLDINGS, LLC v. JOHN DOE SUBSCRIBER ASSIGNED IP ADDRESS 173.71.70.152 1:18-cv-08437 filed 4/26/2018
STRIKE 3 HOLDINGS, LLC v. JOHN DOE SUBSCRIBER ASSIGNED IP ADDRESS 174.57.60.154 1:18-cv-08430 filed 4/26/2018
STRIKE 3 HOLDINGS, LLC v. JOHN DOE SUBSCRIBER ASSIGNED IP ADDRESS 24.185.104.254 3:18-cv-08440 filed 4/26/2018
STRIKE 3 HOLDINGS, LLC v. JOHN DOE SUBSCRIBER ASSIGNED IP ADDRESS 71.59.91.150 1:18-cv-08431 filed 4/26/2018
STRIKE 3 HOLDINGS, LLC v. JOHN DOE SUBSCRIBER ASSIGNED IP ADDRESS 73.178.203.166 1:18-cv-08432 filed 4/26/2018
STRIKE 3 HOLDINGS, LLC v. JOHN DOE SUBSCRIBER ASSIGNED IP ADDRESS 73.196.247.154 1:18-cv-08433 filed 4/26/2018
STRIKE 3 HOLDINGS, LLC v. JOHN DOE SUBSCRIBER ASSIGNED IP ADDRESS 73.197.255.80 1:18-cv-08434 filed 4/26/2018
STRIKE 3 HOLDINGS, LLC v. JOHN DOE SUBSCRIBER ASSIGNED IP ADDRESS 76.116.249.166 1:18-cv-08435 filed 4/26/2018
STRIKE 3 HOLDINGS, LLC v. JOHN DOE SUBSCRIBER ASSIGNED IP ADDRESS 76.117.77.75 1:18-cv-08436 filed 4/26/2018
STRIKE 3 HOLDINGS, LLC v. JOHN DOE SUBSCRIBER ASSIGNED IP 148.75.1.137 2:18-cv-05580 filed 4/5/2018
STRIKE 3 HOLDINGS, LLC v. JOHN DOE SUBSCRIBER ASSIGNED IP 24.189.35.93 2:18-cv-05581 filed 4/5/2018
STRIKE 3 HOLDINGS, LLC v. JOHN DOE SUBSCRIBER ASSIGNED IP 47.17.172.128 2:18-cv-05582 filed 4/5/2018
STRIKE 3 HOLDINGS, LLC v. JOHN DOE SUBSCRIBER ASSIGNED IP 67.83.29.168 2:18-cv-05583 filed 4/5/2018
STRIKE 3 HOLDINGS, LLC v. JOHN DOE SUBSCRIBER ASSIGNED IP ADDRESS 69.141.118.21 2:18-cv-05566 filed 4/5/2018
STRIKE 3 HOLDINGS, LLC v. JOHN DOE SUBSCRIBER ASSIGNED IP ADDRESS 73.215.204.42 3:18-cv-05569 filed 4/5/2018
STRIKE 3 HOLDINGS, LLC v. JOHN DOE SUBSCRIBER ASSIGNED IP ADDRESS 73.215.57.4 3:18-cv-05577 filed 4/5/2018
STRIKE 3 HOLDINGS, LLC v. JOHN DOE SUBSCRIBER ASSIGNED IP ADDRESS 73.33.89.162 2:18-cv-05578 filed 4/5/2018
STRIKE 3 HOLDINGS, LLC v. JOHN DOE SUBSCRIBER ASSIGNED IP ADDRESS 73.80.115.139 2:18-cv-05579 filed 4/5/2018
STRIKE 3 HOLDINGS, LLC v. JOHN DOE SUBSCRIBER ASSIGNED IP 100.35.58.67 2:18-cv-05620 filed 4/6/2018
STRIKE 3 HOLDINGS, LLC v. JOHN DOE SUBSCRIBER ASSIGNED IP 100.8.208.90 2:18-cv-05621 filed 4/6/2018
STRIKE 3 HOLDINGS, LLC v. JOHN DOE SUBSCRIBER ASSIGNED IP 67.85.119.10 2:18-cv-05615 filed 4/6/2018
STRIKE 3 HOLDINGS, LLC v. JOHN DOE SUBSCRIBER ASSIGNED IP 68.193.166.189 2:18-cv-05616 filed 4/6/2018
STRIKE 3 HOLDINGS, LLC v. JOHN DOE SUBSCRIBER ASSIGNED IP 69.117.40.186 2:18-cv-05617 filed 4/6/2018
STRIKE 3 HOLDINGS, LLC v. JOHN DOE SUBSCRIBER ASSIGNED IP 69.123.14.123 2:18-cv-05619 filed 4/6/2018
STRIKE 3 HOLDINGS, LLC v. JOHN DOE SUBSCRIBER ASSIGNED IP ADDRESS 100.8.234.222 2:18-cv-05622 filed 4/6/2018
STRIKE 3 HOLDINGS, LLC v. JOHN DOE SUBSCRIBER ASSIGNED IP ADDRESS 74.105.17.220 2:18-cv-05624 filed 4/6/2018
STRIKE 3 HOLDINGS, LLC v. JOHN DOE SUBSCRIBER ASSIGNED IP ADDRESS 100.1.16.111 2:18-cv-10627 filed 6/14/2018
STRIKE 3 HOLDINGS, LLC v. JOHN DOE SUBSCRIBER ASSIGNED IP ADDRESS 173.54.47.94 3:18-cv-10638 filed 6/14/2018
STRIKE 3 HOLDINGS, LLC v. JOHN DOE SUBSCRIBER ASSIGNED IP ADDRESS 173.63.120.81 2:18-cv-10628 filed 6/14/2018
STRIKE 3 HOLDINGS, LLC v. JOHN DOE SUBSCRIBER ASSIGNED IP ADDRESS 173.70.77.58 2:18-cv-10629 filed 6/14/2018
STRIKE 3 HOLDINGS, LLC v. JOHN DOE SUBSCRIBER ASSIGNED IP ADDRESS 173.72.78.45 3:18-cv-10639 filed 6/14/2018
STRIKE 3 HOLDINGS, LLC v. JOHN DOE SUBSCRIBER ASSIGNED IP ADDRESS 24.0.13.70 2:18-cv-10619 filed 6/14/2018
STRIKE 3 HOLDINGS, LLC v. JOHN DOE SUBSCRIBER ASSIGNED IP ADDRESS 24.0.201.141 2:18-cv-10620 filed 6/14/2018
STRIKE 3 HOLDINGS, LLC v. JOHN DOE SUBSCRIBER ASSIGNED IP ADDRESS 24.0.248.63 3:18-cv-10621 filed 6/14/2018
STRIKE 3 HOLDINGS, LLC v. JOHN DOE SUBSCRIBER ASSIGNED IP ADDRESS 24.0.71.16 3:18-cv-10635 filed 6/14/2018
STRIKE 3 HOLDINGS, LLC v. JOHN DOE SUBSCRIBER ASSIGNED IP ADDRESS 47.18.61.67 2:18-cv-10626 filed 6/14/2018
STRIKE 3 HOLDINGS, LLC v. JOHN DOE SUBSCRIBER ASSIGNED IP ADDRESS 68.198.77.108 3:18-cv-10636 filed 6/14/2018
STRIKE 3 HOLDINGS, LLC v. JOHN DOE SUBSCRIBER ASSIGNED IP ADDRESS 69.122.48.59 3:18-cv-10637 filed 6/14/2018
STRIKE 3 HOLDINGS, LLC v. JOHN DOE SUBSCRIBER ASSIGNED IP ADDRESS 69.248.90.120 3:18-cv-10622 filed 6/14/2018
STRIKE 3 HOLDINGS, LLC v. JOHN DOE SUBSCRIBER ASSIGNED IP ADDRESS 71.187.31.46 2:18-cv-10630 filed 6/14/2018
STRIKE 3 HOLDINGS, LLC v. JOHN DOE SUBSCRIBER ASSIGNED IP ADDRESS 72.79.29.112 2:18-cv-10633 filed 6/14/2018
STRIKE 3 HOLDINGS, LLC v. JOHN DOE SUBSCRIBER ASSIGNED IP ADDRESS 72.90.169.138 2:18-cv-10634 filed 6/14/2018
STRIKE 3 HOLDINGS, LLC v. JOHN DOE SUBSCRIBER ASSIGNED IP ADDRESS 73.112.109.66 2:18-cv-10623 filed 6/14/2018
STRIKE 3 HOLDINGS, LLC v. JOHN DOE SUBSCRIBER ASSIGNED IP ADDRESS 73.215.73.144 2:18-cv-10624 filed 6/14/2018
STRIKE 3 HOLDINGS, LLC v. JOHN DOE SUBSCRIBER ASSIGNED IP ADDRESS 73.226.161.111 2:18-cv-10625 filed 6/14/2018
STRIKE 3 HOLDINGS, LLC v. JOHN DOE SUBSCRIBER ASSIGNED IP ADDRESS 74.105.229.136 2:18-cv-10631 filed 6/14/2018
STRIKE 3 HOLDINGS, LLC v. JOHN DOE SUBSCRIBER ASSIGNED IP ADDRESS 74.105.63.27 2:18-cv-10632 filed 6/14/2018
STRIKE 3 HOLDINGS, LLC v. JOHN DOE SUBSCRIBER ASSIGNED IP ADDRESS 96.225.54.160 3:18-cv-10640 filed 6/14/2018
New York: 
37 new Malibu Media lawsuits in New York:
Malibu Media, LLC v. Doe 1:18-cv-01922 filed 3/3/2018
Malibu Media, LLC v. Doe 1:18-cv-01923 filed 3/3/2018
Malibu Media, LLC v. Doe 1:18-cv-01924 filed 3/3/2018
Malibu Media, LLC v. Doe 1:18-cv-01925 filed 3/3/2018
Malibu Media, LLC v. Doe 1:18-cv-01926 filed 3/3/2018
Malibu Media, LLC v. Doe 1:18-cv-01927 filed 3/3/2018
Malibu Media, LLC v. Doe 1:18-cv-01928 filed 3/3/2018
Malibu Media, LLC v. Doe 1:18-cv-01929 filed 3/3/2018
Malibu Media, LLC v. Doe 7:18-cv-01930 filed 3/3/2018
Malibu Media, LLC v. Doe 7:18-cv-02874 filed 3/30/2018
Malibu Media, LLC v. Doe 7:18-cv-02875 filed 3/30/2018
Malibu Media, LLC v. Doe 7:18-cv-02876 filed 3/30/2018
Malibu Media, LLC v. Doe 1:18-cv-02877 filed 3/30/2018
Malibu Media, LLC v. Doe 1:18-cv-02878 filed 3/30/2018
Malibu Media, LLC v. Doe 1:18-cv-03227 filed 4/13/2018
Malibu Media, LLC v. Doe 1:18-cv-03228 filed 4/13/2018
Malibu Media, LLC v. Doe 7:18-cv-03230 filed 4/13/2018
Malibu Media, LLC v. Doe 1:18-cv-03232 filed 4/13/2018
Malibu Media, LLC v. Doe 7:18-cv-03235 filed 4/13/2018
Malibu Media, LLC v. Doe 7:18-cv-03236 filed 4/13/2018
Malibu Media, LLC v. Doe 1:18-cv-03263 filed 4/13/2018
Malibu Media, LLC v. Doe 1:18-cv-03265 filed 4/13/2018
Malibu Media, LLC v. Doe 7:18-cv-03266 filed 4/13/2018
Malibu Media, LLC v. Doe 7:18-cv-03267 filed 4/13/2018
Malibu Media, LLC v. Doe 7:18-cv-03268 filed 4/13/2018
Malibu Media, LLC v. Doe 1:18-cv-03270 filed 4/13/2018
Malibu Media, LLC v. Doe 1:18-cv-04676 filed 5/26/2018
Malibu Media, LLC v. Doe 1:18-cv-04677 filed 5/26/2018
Malibu Media, LLC v. Doe 1:18-cv-04678 filed 5/26/2018
Malibu Media, LLC v. Doe 1:18-cv-04679 filed 5/26/2018
Malibu Media, LLC v. Doe 1:18-cv-04680 filed 5/26/2018
Malibu Media, LLC v. Doe 7:18-cv-04681 filed 5/26/2018
Malibu Media, LLC v. Doe 1:18-cv-04682 filed 5/26/2018
Malibu Media, LLC v. Doe 7:18-cv-04684 filed 5/26/2018
Malibu Media, LLC v. Doe 1:18-cv-04685 filed 5/26/2018
Malibu Media, LLC v. Doe 1:18-cv-04686 filed 5/26/2018
Malibu Media, LLC v. Doe 1:18-cv-04687 filed 5/26/2018
94 new Strike3 Holdings lawsuits in New York:
Strike 3 Holdings, LLC v. Doe 1:18-cv-02648 filed 3/26/2018
Strike 3 Holdings, LLC v. Doe 1:18-cv-02649 filed 3/26/2018
Strike 3 Holdings, LLC v. Doe 1:18-cv-02650 filed 3/26/2018
Strike 3 Holdings, LLC v. Doe 1:18-cv-02651 filed 3/26/2018
Strike 3 Holdings, LLC v. Doe 1:18-cv-02652 filed 3/26/2018
Strike 3 Holdings, LLC v. Doe 1:18-cv-02653 filed 3/26/2018
Strike 3 Holdings, LLC v. Doe 1:18-cv-02654 filed 3/26/2018
Strike 3 Holdings, LLC v. Doe 1:18-cv-02656 filed 3/26/2018
Strike 3 Holdings, LLC v. Doe 1:18-cv-02657 filed 3/26/2018
Strike 3 Holdings, LLC v. Doe 1:18-cv-02659 filed 3/26/2018
Strike 3 Holdings, LLC v. Doe 1:18-cv-02661 filed 3/26/2018
Strike 3 Holdings, LLC v. John Doe 1:18-cv-02124 filed 4/10/2018
Strike 3 Holdings, LLC v. John Doe 1:18-cv-02126 filed 4/10/2018
Strike 3 Holdings, LLC v. John Doe 1:18-cv-02128 filed 4/10/2018
Strike 3 Holdings, LLC v. John Doe 1:18-cv-02130 filed 4/10/2018
Strike 3 Holdings, LLC v. John Doe 1:18-cv-02132 filed 4/10/2018
Strike 3 Holdings, LLC v. Doe 7:18-cv-03530 filed 4/20/2018
Strike 3 Holdings, LLC v. Doe 7:18-cv-03532 filed 4/20/2018
Strike 3 Holdings, LLC v. Doe 7:18-cv-03533 filed 4/20/2018
Strike 3 Holdings, LLC v. Doe 7:18-cv-03536 filed 4/20/2018
Strike 3 Holdings, LLC v. Doe 7:18-cv-03537 filed 4/20/2018
Strike 3 Holdings, LLC v. Doe 7:18-cv-03538 filed 4/20/2018
Strike 3 Holdings, LLC v. Doe 7:18-cv-03539 filed 4/20/2018
Strike 3 Holdings, LLC v. Doe 7:18-cv-03540 filed 4/20/2018
Strike 3 Holdings, LLC v. Doe 1:18-cv-00412 filed 4/4/2018
Strike 3 Holdings, LLC v. Doe 1:18-cv-00410 filed 4/4/2018
Strike 3 Holdings, LLC v. Doe 1:18-cv-00411 filed 4/4/2018
Strike 3 Holdings, LLC v. John Doe 1:18-cv-00413 filed 4/4/2018
Strike 3 Holdings, LLC v. John Doe 1:18-cv-02067 filed 4/6/2018
Strike 3 Holdings, LLC v. John Doe 1:18-cv-02070 filed 4/6/2018
Strike 3 Holdings, LLC v. John Doe 1:18-cv-02071 filed 4/6/2018
Strike 3 Holdings, LLC v. John Doe 1:18-cv-02072 filed 4/6/2018
Strike 3 Holdings, LLC v. John Doe 1:18-cv-02073 filed 4/6/2018
Strike 3 Holdings, LLC v. John Doe 1:18-cv-02075 filed 4/6/2018
Strike 3 Holdings, LLC v. John Doe 1:18-cv-02093 filed 4/9/2018
Strike 3 Holdings, LLC v. John Doe 1:18-cv-02094 filed 4/9/2018
Strike 3 Holdings, LLC v. John Doe 1:18-cv-02096 filed 4/9/2018
Strike 3 Holdings, LLC v. John Doe 1:18-cv-02098 filed 4/9/2018
Strike 3 Holdings, LLC v. John Doe 1:18-cv-02099 filed 4/9/2018
Strike 3 Holdings, LLC v. Doe 1:18-cv-04381 filed 5/16/2018
Strike 3 Holdings, LLC v. Doe 1:18-cv-04382 filed 5/16/2018
Strike 3 Holdings, LLC v. Doe 1:18-cv-04383 filed 5/16/2018
Strike 3 Holdings, LLC v. Doe 1:18-cv-04384 filed 5/16/2018
Strike 3 Holdings, LLC v. Doe 1:18-cv-04386 filed 5/16/2018
Strike 3 Holdings, LLC v. Doe 1:18-cv-04387 filed 5/16/2018
Strike 3 Holdings, LLC v. Doe 1:18-cv-04388 filed 5/16/2018
Strike 3 Holdings, LLC v. Doe 1:18-cv-00569 filed 5/17/2018
Strike 3 Holdings, LLC v. Doe 1:18-cv-00570 filed 5/17/2018
Strike 3 Holdings, LLC v. Doe 1:18-cv-00571 filed 5/17/2018
Strike 3 Holdings, LLC v. Doe 1:18-cv-00572 filed 5/17/2018
Strike 3 Holdings, LLC v. Doe 1:18-cv-00573 filed 5/17/2018
Strike 3 Holdings, LLC v. John Doe 1:18-cv-00568 filed 5/17/2018
Strike 3 Holdings, LLC v. John Doe 1:18-cv-03146 filed 5/30/2018
Strike 3 Holdings, LLC v. John Doe 1:18-cv-03156 filed 5/30/2018
Strike 3 Holdings, LLC v. John Doe 1:18-cv-03157 filed 5/30/2018
Strike 3 Holdings, LLC v. John Doe 1:18-cv-03158 filed 5/30/2018
Strike 3 Holdings, LLC v. John Doe 1:18-cv-03161 filed 5/30/2018
Strike 3 Holdings, LLC v. John Doe 1:18-cv-03162 filed 5/30/2018
Strike 3 Holdings, LLC v. John Doe 1:18-cv-03191 filed 5/31/2018
Strike 3 Holdings, LLC v. John Doe 1:18-cv-03192 filed 5/31/2018
Strike 3 Holdings, LLC v. John Doe 1:18-cv-03194 filed 5/31/2018
Strike 3 Holdings, LLC v. John Doe 1:18-cv-03195 filed 5/31/2018
Strike 3 Holdings, LLC v. John Doe 1:18-cv-03198 filed 5/31/2018
Strike 3 Holdings, LLC v. John Doe 1:18-cv-03201 filed 5/31/2018
Strike 3 Holdings, LLC v. John Doe 1:18-cv-03213 filed 6/1/2018
Strike 3 Holdings, LLC v. John Doe 1:18-cv-03216 filed 6/1/2018
Strike 3 Holdings, LLC v. John Doe 1:18-cv-03217 filed 6/1/2018
Strike 3 Holdings, LLC v. John Doe 1:18-cv-03218 filed 6/1/2018
Strike 3 Holdings, LLC v. John Doe 1:18-cv-03219 filed 6/1/2018
Strike 3 Holdings, LLC v. Doe 1:18-cv-00694 filed 6/13/2018
Strike 3 Holdings, LLC v. Doe 1:18-cv-00692 filed 6/13/2018
Strike 3 Holdings, LLC v. Doe 1:18-cv-00693 filed 6/13/2018
Strike 3 Holdings, LLC v. Doe 1:18-cv-00691 filed 6/13/2018
Strike 3 Holdings, LLC v. Doe 1:18-cv-00690 filed 6/13/2018
Strike 3 Holdings, LLC v. Doe 1:18-cv-00697 filed 6/13/2018
Strike 3 Holdings, LLC v. Doe 2:18-cv-03472 filed 6/14/2018
Strike 3 Holdings, LLC v. Doe 2:18-cv-03473 filed 6/14/2018
Strike 3 Holdings, LLC v. Doe 2:18-cv-03474 filed 6/14/2018
Strike 3 Holdings, LLC v. Doe 2:18-cv-03476 filed 6/14/2018
Strike 3 Holdings, LLC v. Doe 2:18-cv-03477 filed 6/14/2018
Strike 3 Holdings, LLC v. Doe 2:18-cv-03478 filed 6/14/2018
Strike 3 Holdings, LLC v. Doe 2:18-cv-03479 filed 6/14/2018
Strike 3 Holdings, LLC v. Doe 2:18-cv-03480 filed 6/14/2018
Strike 3 Holdings, LLC v. Doe 2:18-cv-03483 filed 6/14/2018
Strike 3 Holdings, LLC v. Doe 2:18-cv-03485 filed 6/14/2018
Strike 3 Holdings, LLC v. Doe 2:18-cv-03487 filed 6/14/2018
Strike 3 Holdings, LLC v. Doe 2:18-cv-03489 filed 6/14/2018
Strike 3 Holdings, LLC v. Doe 7:18-cv-05357 filed 6/14/2018
Strike 3 Holdings, LLC v. Doe 7:18-cv-05358 filed 6/14/2018
Strike 3 Holdings, LLC v. Doe 7:18-cv-05359 filed 6/14/2018
Strike 3 Holdings, LLC v. Doe 7:18-cv-05360 filed 6/14/2018
Pennsylvania:
57 new Malibu Media lawsuits in Pennsylvania:
Malibu Media, LLC v. John Doe subscriber assigned IP address 71.207.102.1 1:18-cv-00631 filed 3/20/2018
Malibu Media, LLC v. John Doe subscriber assigned IP address 73.187.206.102 3:18-cv-00634 filed 3/20/2018
Mailbu Media, LLC v. Doe 1:18-cv-00668 filed 3/26/2018
Malibu Media, LLC v. Doe 3:18-cv-00669 filed 3/26/2018
Malibu Media, LLC v. John Doe subscriber assigned IP address 71.114.133.7 1:18-cv-00671 filed 3/26/2018
MALIBU MEDIA, LLC v. DOE 2:18-cv-01295 filed 3/27/2018
MALIBU MEDIA, LLC v. DOE 2:18-cv-01297 filed 3/27/2018
MALIBU MEDIA, LLC v. DOE 2:18-cv-01291 filed 3/27/2018
MALIBU MEDIA, LLC v. DOE 5:18-cv-01292 filed 3/27/2018
MALIBU MEDIA, LLC v. DOE 5:18-cv-01293 filed 3/27/2018
MALIBU MEDIA, LLC v. JOHN DOE 2:18-cv-01296 filed 3/27/2018
MALIBU MEDIA, LLC v. JOHN DOE 2:18-cv-01294 filed 3/27/2018
MALIBU MEDIA, LLC v. DOE 2:18-cv-01634 filed 4/18/2018
MALIBU MEDIA, LLC v. DOE 2:18-cv-01642 filed 4/18/2018
MALIBU MEDIA, LLC v. DOE 5:18-cv-01630 filed 4/18/2018
MALIBU MEDIA, LLC v. DOE 5:18-cv-01638 filed 4/18/2018
MALIBU MEDIA, LLC v. DOE 5:18-cv-01636 filed 4/18/2018
MALIBU MEDIA, LLC v. DOE 5:18-cv-01640 filed 4/18/2018
MALIBU MEDIA, LLC v. DOE 2:18-cv-01632 filed 4/18/2018
MALIBU MEDIA, LLC v. DOE 5:18-cv-01637 filed 4/18/2018
MALIBU MEDIA, LLC v. DOE 5:18-cv-01627 filed 4/18/2018
MALIBU MEDIA, LLC v. DOE 5:18-cv-01639 filed 4/18/2018
MALIBU MEDIA, LLC v. DOE 5:18-cv-01633 filed 4/18/2018
MALIBU MEDIA, LLC v. DOE 2:18-cv-01644 filed 4/18/2018
MALIBU MEDIA, LLC v. JOHN DOE 2:18-cv-01635 filed 4/18/2018
MALIBU MEDIA, LLC v. JOHN DOE 2:18-cv-01628 filed 4/18/2018
MALIBU MEDIA, LLC v. JOHN DOE 2:18-cv-01643 filed 4/18/2018
MALIBU MEDIA, LLC v. JOHN DOE 2:18-cv-01631 filed 4/18/2018
MALIBU MEDIA, LLC v. JOHN DOE 2:18-cv-01641 filed 4/18/2018
MALIBU MEDIA, LLC v. JOHN DOE 2:18-cv-01629 filed 4/18/2018
Malibu Media, LLC v. Doe 3:18-cv-00747 filed 4/5/2018
Malibu Media, LLC v. Doe 3:18-cv-00751 filed 4/5/2018
Malibu Media, LLC v. John Doe 1:18-cv-00750 filed 4/5/2018
Malibu Media, LLC v. John Doe 1:18-cv-00754 filed 4/5/2018
Malibu Media, LLC v. John Doe Subscriber assigned IP Address 174.60.66.111 1:18-cv-00740 filed 4/5/2018
Malibu Media, LLC v. John Doe subscriber assigned IP address 71.120.118.216 3:18-cv-00744 filed 4/5/2018
Malibu Media, LLC v. John Doe subscriber assigned IP address 71.120.119.7 3:18-cv-00745 filed 4/5/2018
Malibu Media, LLC v. John Doe subscriber assigned IP Address 71.173.202.97 1:18-cv-00749 filed 4/5/2018
Malibu Media, LLC v. JOHN DOE subscriber assigned IP address 73.175.72.201 3:18-cv-00753 filed 4/5/2018
Malibu Media, LLC v. John Doe subscriber assigned to IP 71.120.92.31 3:18-cv-00748 filed 4/5/2018
Malibu Media, LLC v. Doe 1:18-cv-00965 filed 5/8/2018
Malibu Media, LLC v. John Doe 1:18-cv-00968 filed 5/8/2018
Malibu Media, LLC v. John Doe 1:18-cv-00967 filed 5/8/2018
Malibu Media, LLC v. John Doe 1:18-cv-00966 filed 5/8/2018
Malibu Media, LLC v. John Doe 1:18-cv-00964 filed 5/8/2018
Malibu Media, LLC v. John Doe Subscriber 4:18-cv-00969 filed 5/8/2018
Malibu Media, LLC v. John Doe Subscriber 4:18-cv-00970 filed 5/8/2018
MALIBU MEDIA, LLC v. DOE 2:18-cv-02367 filed 6/5/2018
MALIBU MEDIA, LLC v. DOE 2:18-cv-02375 filed 6/5/2018
MALIBU MEDIA, LLC v. DOE 5:18-cv-02377 filed 6/5/2018
MALIBU MEDIA, LLC v. DOE 5:18-cv-02369 filed 6/5/2018
MALIBU MEDIA, LLC v. DOE 2:18-cv-02374 filed 6/5/2018
MALIBU MEDIA, LLC v. DOE 2:18-cv-02370 filed 6/5/2018
MALIBU MEDIA, LLC v. DOE 5:18-cv-02368 filed 6/5/2018
MALIBU MEDIA, LLC v. DOE 2:18-cv-02376 filed 6/5/2018
MALIBU MEDIA, LLC v. JOHN DOE 2:18-cv-02373 filed 6/5/2018
MALIBU MEDIA, LLC v. JOHN DOE 2:18-cv-02372 filed 6/5/2018
46 new Strike3 Holdings lawsuits in Pennsylvania:
STRIKE 3 HOLDINGS, LLC v. JOHN DOE 2:18-cv-00862 filed 2/27/2018
STRIKE 3 HOLDINGS, LLC v. JOHN DOE 2:18-cv-00863 filed 2/27/2018
STRIKE 3 HOLDINGS, LLC v. JOHN DOE 2:18-cv-00864 filed 2/27/2018
STRIKE 3 HOLDINGS, LLC v. JOHN DOE 2:18-cv-00865 filed 2/27/2018
STRIKE 3 HOLDINGS, LLC v. JOHN DOE 2:18-cv-00866 filed 2/27/2018
STRIKE 3 HOLDINGS, LLC v. JOHN DOE 2:18-cv-00867 filed 2/27/2018
STRIKE 3 HOLDINGS, LLC v. JOHN DOE 2:18-cv-00868 filed 2/27/2018
STRIKE 3 HOLDINGS, LLC v. JOHN DOE 2:18-cv-00869 filed 2/27/2018
STRIKE 3 HOLDINGS, LLC v. JOHN DOE 2:18-cv-00870 filed 2/27/2018
STRIKE 3 HOLDINGS, LLC v. JOHN DOE 2:18-cv-00871 filed 2/27/2018
STRIKE 3 HOLDINGS, LLC v. JOHN DOE 2:18-cv-01342 filed 3/30/2018
STRIKE 3 HOLDINGS, LLC v. JOHN DOE 2:18-cv-01343 filed 3/30/2018
STRIKE 3 HOLDINGS, LLC v. JOHN DOE 2:18-cv-01344 filed 3/30/2018
STRIKE 3 HOLDINGS, LLC v. JOHN DOE 2:18-cv-01345 filed 3/30/2018
STRIKE 3 HOLDINGS, LLC v. JOHN DOE 2:18-cv-01346 filed 3/30/2018
STRIKE 3 HOLDINGS, LLC v. JOHN DOE 2:18-cv-01349 filed 3/30/2018
STRIKE 3 HOLDINGS, LLC v. JOHN DOE 2:18-cv-01351 filed 3/30/2018
STRIKE 3 HOLDINGS, LLC v. JOHN DOE 2:18-cv-01352 filed 3/30/2018
STRIKE 3 HOLDINGS, LLC v. JOHN DOE 2:18-cv-01353 filed 3/30/2018
STRIKE 3 HOLDINGS, LLC v. JOHN DOE 2:18-cv-01355 filed 3/30/2018
STRIKE 3 HOLDINGS, LLC v. JOHN DOE 2:18-cv-01356 filed 3/30/2018
STRIKE 3 HOLDINGS, LLC v. JOHN DOE 2:18-cv-01357 filed 3/30/2018
STRIKE 3 HOLDINGS, LLC v. JOHN DOE 2:18-cv-01358 filed 3/30/2018
STRIKE 3 HOLDINGS, LLC v. JOHN DOE 2:18-cv-01359 filed 3/30/2018
STRIKE 3 HOLDINGS, LLC v. JOHN DOE 2:18-cv-01360 filed 3/30/2018
STRIKE 3 HOLDINGS, LLC v. JOHN DOE 2:18-cv-01361 filed 3/30/2018
STRIKE 3 HOLDINGS, LLC v. JOHN DOE 5:18-cv-00939 filed 3/5/2018
STRIKE 3 HOLDINGS, LLC v. JOHN DOE 5:18-cv-00940 filed 3/5/2018
STRIKE 3 HOLDINGS, LLC v. JOHN DOE 5:18-cv-00941 filed 3/5/2018
STRIKE 3 HOLDINGS, LLC v. JOHN DOE 5:18-cv-00942 filed 3/5/2018
STRIKE 3 HOLDINGS, LLC v. JOHN DOE 5:18-cv-00943 filed 3/5/2018
STRIKE 3 HOLDINGS, LLC v. DOE 2:18-cv-01825 filed 4/26/2018
STRIKE 3 HOLDINGS, LLC v. JOHN DOE 2:18-cv-01759 filed 4/26/2018
STRIKE 3 HOLDINGS, LLC v. JOHN DOE 2:18-cv-01761 filed 4/26/2018
STRIKE 3 HOLDINGS, LLC v. JOHN DOE 2:18-cv-01762 filed 4/26/2018
STRIKE 3 HOLDINGS, LLC v. JOHN DOE 2:18-cv-01763 filed 4/26/2018
STRIKE 3 HOLDINGS, LLC v. JOHN DOE 2:18-cv-01764 filed 4/26/2018
STRIKE 3 HOLDINGS, LLC v. JOHN DOE 2:18-cv-01766 filed 4/26/2018
STRIKE 3 HOLDINGS, LLC v. JOHN DOE 2:18-cv-01767 filed 4/26/2018
STRIKE 3 HOLDINGS, LLC v. JOHN DOE 5:18-cv-01768 filed 4/26/2018
STRIKE 3 HOLDINGS, LLC v. JOHN DOE 5:18-cv-01770 filed 4/26/2018
STRIKE 3 HOLDINGS, LLC v. JOHN DOE 5:18-cv-01771 filed 4/26/2018
Strike 3 Holdings, LLC v. John Doe 1:18-cv-01046 filed 5/17/2018
Strike 3 Holdings, LLC v. John Doe subscriber assigned IP address 71.207.18.104 1:18-cv-01043 filed 5/17/2018
Strike 3 Holdings, LLC. v. John Doe subscriber assigned IP address 73.175.101.189 1:18-cv-01044 filed 5/17/2018
Strike 3 Holdings, LLC. v. John Doe subscriber assigned IP address 73.187.43.165 1:18-cv-01045 filed 5/17/2018