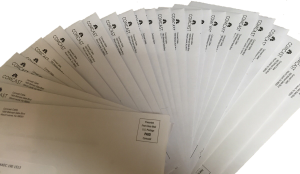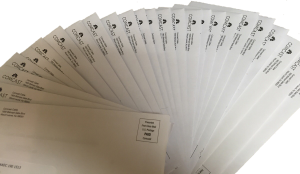 Strike 3 Holdings mass filed 13 new file sharing lawsuits in Connecticut on November 28. These lawsuits allege unnamed defendants, identified only by their IP address, have committed copyright infringement by downloading Strike 3 Holdings' films through BitTorrent networks. This Plaintiff is known for mass-filing cookie-cutter lawsuits across the country with bare bones allegations of copyright infringement in order to demand thousands of dollars in settlement payments.
The reason why one company can be so prolific is because every lawsuit is almost identical. Each defendant is an unnamed internet subscriber, known as a John Doe. Strike 3 alleges an investigative company has observed each IP address contributing to downloading and sharing their copyrighted adult films, marketed under the Vixen, Tushy, Blacked, and Blacked Raw brands.
Once the lawsuit is filed, Strike 3 Holdings asks to subpoena the internet service provider (ISP) in order to get the name of the account holder of the IP address. Internet subscribers usually first find out about the lawsuit when they receive a notice of the subpoena from their ISP stating they need to file a Motion to Quash in order to stop the release of their information.
Although downloading through BitTorrent may feel commonplace, the lawsuits against alleged downloaders are serious and represent potentially thousands of dollars in damages per infringement. When multiple infringements are alleged, damages granted by the court can easily escalate into 10's or 100's of thousands of dollars. This makes an early and effective defense against these suits all the more important. For more information on what these lawsuits mean for internet subscribers, please check out our FAQ section.
[Read more…] about Strike 3 Holdings File 13 New Lawsuits in Connecticut in One Day