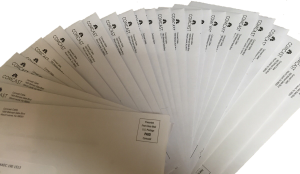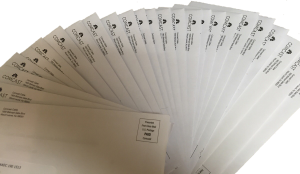 Strike 3 Holdings and Malibu Media have filed 31 new file-sharing lawsuits across Pennsylvania against anonymous internet subscribers. Strike 3 Holdings filed 25 suits, while Malibu Media filed 6. Despite being different companies, the two Plaintiffs file very similar lawsuits.
Each suit claims foreign investigators monitor BitTorrent activity and identified each IP address as downloading and sharing several of the Plaintiffs' adult films. Strike 3 Holdings owns the rights to Vixen, Tushy, Blacked, and Blacked Raw and Malibu Media owns X-Art.  There seems to be no end to the lawsuits as unsuspecting internet subscribers find themselves caught up in what Judge Lamberth of Washington, DC described as a "high tech shakedown" where the Plaintiffs treat the court system "as an ATM."
Because the Plaintiffs do not know who downloaded the films, they sue a "John Doe" identified only as an IP address. They then subpoena the internet service provider (ISP) to discover the name of the subscriber. Usually the defendant first finds out about the lawsuit when they receive a notice from their ISP about the subpoena and the possibility to file a motion to quash to stop the release of their identity. It is important to begin an effective defense at this stage. Securing representation early can provide you with more options to protect your identity and how to fight the allegations.
[Read more…] about Strike 3 Holdings and Malibu Media File 31 New Cases in Pennsylvania