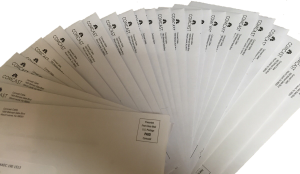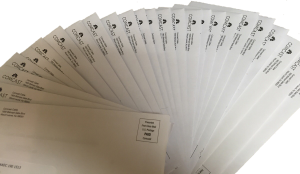 Illinois has been a hotbed of Malibu Media lawsuits since the beginning of bittorrent lawsuits. March 2015 was no exception, with the Plaintiff filing 41 new suits in the Northern District.
Defendants can expect notices of subpoenas to be sent out within the next few weeks, depending on the individual judge handling each case.
If you have received a notice in one of these cases, please don't hesitate to call. I have represented hundreds of defendants against Malibu, including at their very first trial, and know the players and scenarios involved. I can help you achieve the best outcome possible. (888) 801-8681.
Yours,
Leonard French
The March 2015 Illinois cases are:
1:15-cv-01859 Malibu Media LLC v. Doe, subscriber assigned IP address 205.178.18.160 filed 03/03/15
1:15-cv-01860 Malibu Media LLC v. Doe, subscriber assigned IP address 205.178.3.126 filed 03/03/15
1:15-cv-01861 Malibu Media LLC v. Doe, subscriber assigned IP address 205.178.51.243 filed 03/03/15
1:15-cv-01862 Malibu Media LLC v. Doe, subscriber assigned IP address 207.181.194.5 filed 03/03/15
1:15-cv-01863 Malibu Media LLC v. Doe filed 03/03/15
1:15-cv-01864 Malibu Media LLC v. Doe, subscriber assigned IP address 24.14.100.129 filed 03/03/15
1:15-cv-01866 Malibu Media LLC v. Doe, subscriber assigned IP address 24.14.136.152 filed 03/03/15
1:15-cv-01867 Malibu Media LLC v. Doe, subscriber assigned IP address 24.14.89.153 filed 03/03/15
1:15-cv-01868 Malibu Media LLC v. Doe, subscriber assigned IP address 24.148.2.202 filed 03/03/15
1:15-cv-01869 Malibu Media LLC v. Doe, subscriber assigned IP address 24.148.93.182 filed 03/03/15
1:15-cv-01870 Malibu Media LLC v. Doe, subscriber assigned IP address 24.15.169.173 filed 03/03/15
1:15-cv-01873 Malibu Media LLC v. Doe, filed 03/03/15
1:15-cv-01880 Malibu Media LLC v. Doe, subscriber assigned IP address 50.129.195.87 filed 03/03/15
1:15-cv-01881 Malibu Media LLC v. Doe, subscriber assigned IP address 50.148.52.146 filed 03/03/15
1:15-cv-01883 Malibu Media LLC v. Doe, filed 03/03/15
1:15-cv-01886 Malibu Media LLC v. Doe, subscriber assigned IP address 67.173.84.117 filed 03/03/15
1:15-cv-01887 Malibu Media LLC v. Doe, subscriber assigned IP address 67.174.20.210 filed 03/03/15
1:15-cv-01890 Malibu Media LLC v. Doe, subscriber assigned IP address 67.176.206.127 filed 03/03/15
1:15-cv-01892 Malibu Media LLC v. Doe, subscriber assigned IP address 67.184.100.184 filed 03/03/15
1:15-cv-01895 Malibu Media LLC v. Doe, subscriber assigned IP address 71.201.250.90 filed 03/03/15
1:15-cv-01899 Malibu Media LLC v. Doe, subscriber assigned IP address 71.57.77.253 filed 03/03/15
1:15-cv-01900 Malibu Media LLC v. Doe, subscriber assigned IP address 73.36.134.174 filed 03/03/15
1:15-cv-01901 Malibu Media LLC v. Doe, subscriber assigned IP address 73.44.203.162 filed 03/03/15
1:15-cv-01902 Malibu Media LLC v. Doe, subscriber assigned IP address 76.29.68.106 filed 03/03/15
1:15-cv-01905 Malibu Media LLC v. Doe, subscriber assigned IP address 76.29.96.186 filed 03/03/15
1:15-cv-01906 Malibu Media LLC v. Doe, subscriber assigned IP address 98.206.253.240 filed 03/03/15
1:15-cv-01907 Malibu Media LLC v. Doe, subscriber assigned IP address 98.253.175.224 filed 03/03/15
1:15-cv-02613 Malibu Media LLC v. Doe, subscriber assigned IP address 205.178.119.12 filed 03/27/15
1:15-cv-02614 Malibu Media LLC v. Doe, subscriber assigned IP address 207.181.226.224 filed 03/27/15
1:15-cv-02616 Malibu Media LLC v. Doe, subscriber assigned IP address 207.181.229.200 filed 03/27/15
1:15-cv-02639 Malibu Media LLC v. Doe, subscriber assigned IP address 67.167.226.26 filed 03/28/15
1:15-cv-02640 Malibu Media LLC v. Doe, subscriber assigned IP address 69.243.148.217 filed 03/28/15
1:15-cv-02641 Malibu Media LLC v. Doe, subscriber assigned IP address 71.194.204.229 filed 03/28/15
1:15-cv-02642 Malibu Media LLC v. Doe, subscriber assigned IP address 71.194.86.233 filed 03/28/15
1:15-cv-02643 Malibu Media LLC v. Doe, subscriber assigned IP address 71.201.220.176 filed 03/28/15
1:15-cv-02644 Malibu Media LLC v. Doe, subscriber assigned IP address 73.45.76.122 filed 03/28/15
1:15-cv-02645 Malibu Media LLC v. Doe, subscriber assigned IP address 76.29.48.17 filed 03/28/15
1:15-cv-02646 Malibu Media LLC v. Doe, subscriber assigned IP address 98.206.118.11 filed 03/28/15
3:15-cv-50055 Malibu Media LLC v. Doe, subscriber assigned IP address 71.201.105.220 filed 03/03/15
3:15-cv-50056 Malibu Media LLC v. Doe, subscriber assigned IP address 73.44.43.249 filed 03/03/15
3:15-cv-50057 Malibu Media LLC v. Doe, subscriber assigned IP address 73.50.59.73 filed 03/03/15
3:15-cv-50074 Malibu Media LLC v. Doe, subscriber assigned IP address 98.193.52.97 filed 03/28/15