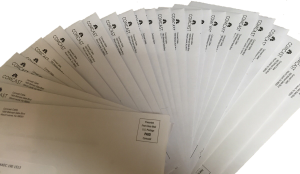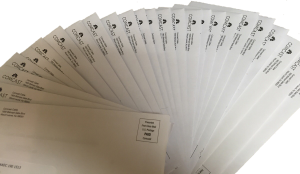 A new copyright plaintiff has filed suit in the U.S. District Court for the Eastern District of Pennsylvania. Walter C. Griggs, III, has claimed that 34 musical works were infringed by 188 defendants from November to December of 2015. The copyright lawsuit is docketed under case number 2:16-cv-00651-GAM.
The Plaintiff is not new to this kind of lawsuit; a previous complaint against 94 defendants was filed in 2010. Mr. Griggs and his attorney seek money damages as well as injunctive orders against the alleged infringers.
The suit alleges the unauthorized downloads infringed upon Plaintiff's works as the group "Three Times Dope", a hip-hop artist from the late 1980s.
Defendants in the Griggs lawsuit can expect to begin receiving notices of the subpoenas from their service providers soon, but not yet, as the court must still approve the subpoenas. These subpoenas seek the subscribers' names and addresses. Plaintiffs typically use the identities to pursue settlements or further litigation.
This lawsuit suffers in several places where it can be attacked. If you have received a notice in one of these cases, please don't hesitate to call me immediately at 888.801.8681. If calling after-hours, please leave a message; I do return calls after-hours.
I have a ton of experience in file-sharing lawsuits and can help you achieve the best outcome possible. I've represented over 400 defendants in bittorrent copyright lawsuits around the country. I've written a subpoena defense guide for your information, as well.
I look forward to speaking with you and helping you put this matter behind you. Please don't hesitate to call. 888.801.8681.
Yours,
Leonard French
2:16-cv-00651-GAM filed 2/9/2016